Rangers introduce top three 2016 draft picks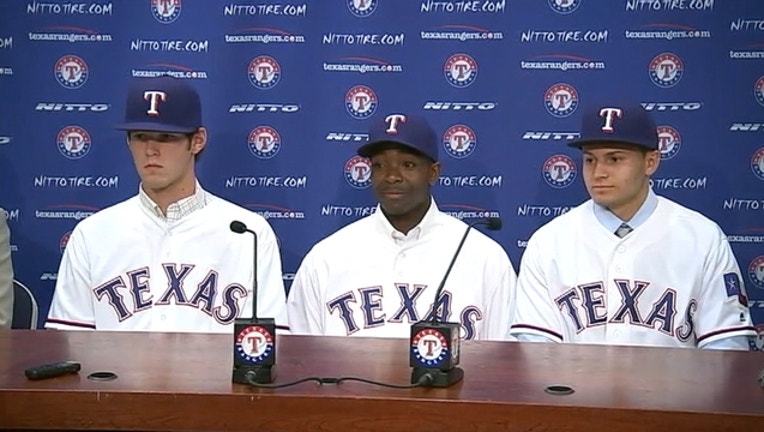 article
ARLINGTON, Texas -- - The Texas Rangers introduced their top three picks for the 2016 MLB draft Tuesday.
The Rangers drafted pitcher Cole Ragans out of Florida in the first round. The 6-foot-2-inch lefty from North Florida Christian School was the 30th overall pick and received a $2 million signing bonus, which is slot value.
Texas also introduced its second- and third-round picks, right-handed pitcher Alex Speas and third baseman Kole Enright. Speas is from McEachern High School in Power Spring, Ga. Enright hails from West Orange High School in Winter Garden, Fla.
"I think it's going to be neat to watch these kids grow together in our organization," said Kip Fagg, the Rangers' senior director of amateur scouting. "And when they start showing up in the big leagues it's going to be kind of a big deal for them along with us also."
The Rangers have now agreed to terms with 26 of their 40 picks from last week's draft, including 12 of their first 14 selections.