Rangers beat Tigers 5-3, extend winning streak to 10 games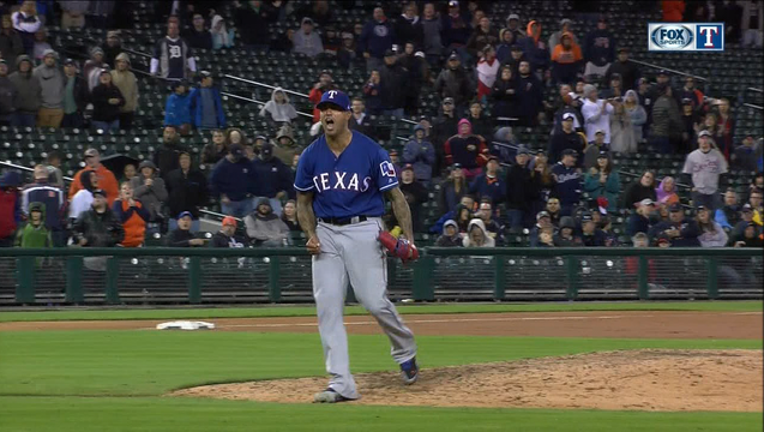 DETROIT (AP) - Mike Napoli and Joey Gallo hit homers, giving the Texas Rangers enough offense to help them hold on for a 5-3 win over the Detroit Tigers on Friday night, their 10th straight victory.
Nick Martinez (1-2) gave up one unearned run and four hits over five innings, ending an 11-start winless streak that dated to Aug. 5, 2015. Matt Bush earned his fifth save in six chances, but it didn't come easy. He struck out Alex Avila with runners on the corners and two outs after shortstop Elvis Andrus' throwing error allowed the Tigers to pull within two runs.
Daniel Norris (2-3) allowed five runs and seven hits while striking out eight over 5 2-3 innings. He has won only one of his last six starts.