Rangers' Banister facing Pirates, his team for 29 seasons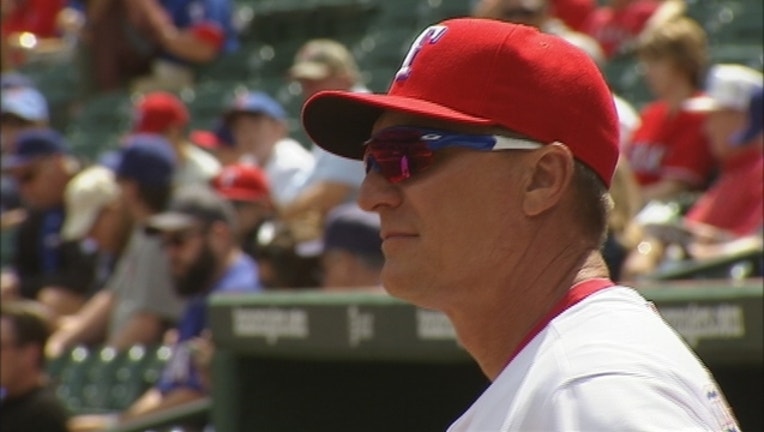 article
ARLINGTON, Texas (AP) — Texas Rangers manager Jeff Banister will be facing his past when he looks across the field this weekend at something he has never seen in more than three decades in professional baseball.
"It'll be odd to see the black and gold in another dugout," Banister said.
When the Rangers open a three-game interleague series at home Friday night against the Pittsburgh Pirates, it will be a reunion of sorts for Banister. He spent 29 seasons in the organization as a player, coach and instructor at all levels before becoming a first-time manager in the major leagues last season.
"They raised me up, they got me married, they helped me deliver kids, and buried my grandparents, and my dad and everything else," he said. "There's a lot of history in that uniform. ... There's still a lot of really good friends, fresh memories."
Banister's final four seasons with the Pirates (2011-14) were as bench coach for manager Clint Hurdle, who before that was part of the Rangers' first World Series in his only season as their hitting coach in 2010. Banister had also been a candidate for Pittsburgh's top dugout job then, and Hurdle helped prepare him for his chance to be a manager.
"He's got the baseball IQ, he's got the leaderships skills, he cares about people. The words match the actions," Hurdle said. "The game needs a man like him involved in the dugout."
The Rangers were coming off an American League-high 95 losses in 2014 when Banister was hired. But they won the AL West in his debut, even after starting 8-16 and being 9 1/2 games out of first place a month into last season.
Texas and Pittsburgh both have won 27 games this season and are in second place in their respective divisions. The Rangers trail AL West-leading Seattle by 1 1/2 games while the Pirates are 4 1/2 games back in the NL Central behind the Chicago Cubs, who have the best record in the majors.
In his only major league at-bat, Banister got an infield single as a pinch-hitter for Pittsburgh on July 23, 1991 — five years after the Pirates drafted him in the 25th round out of the University of Houston. That was his only game as a player in the majors.
There were 515 games played in Pittsburgh's minor league systems from 1986-93, and his coaching career began as a player-coach at Double-A Carolina in 1993. He later had stints as a minor league manager, field coordinator for the Pirates and their minor league field coordinator.
Banister this week recalled going to watch 2013 NL MVP center fielder Andrew McCutchen play in high school on his home field in Fort Meade, Florida, with cattle and cows just on the other side of the chain-link outfield fence while McCutchen pitched that game.
"Watched him grow up, watch him become MVP," Banister said of the 2005 first-round draft pick who made his MLB debut in 2009.
McCutchen is still there with the Pirates, as are Hurdle and most of the coaching staff that Banister worked with. There are also players like right-hander Gerrit Cole and infielders Jordy Mercer and Josh Harrison.
"I'm definitely excited to have the chance to see him. He played a big role in my development," said Cole, who pitched Thursday and won't face the Rangers. "He really coached me up, helped teach me how to be a better professional, understand the running game and how to slow it down. The biggest thing of all is you always know he has your back and that's really important in any coach-player relationship."
While the two keep contact through texts and phone calls, Hurdle, too, looks forward to seeing Banister. But Hurdle said the sentimentality will only go so far since they will be in opposite dugouts for three games.
"I'm sure we'll talk and there will be some pride on my part to see him managing on the other side," Hurdle said. "We also have games to play, though, and we'll be trying to beat each other."