Rangers' Adrian Beltre leaves game with hamstring strain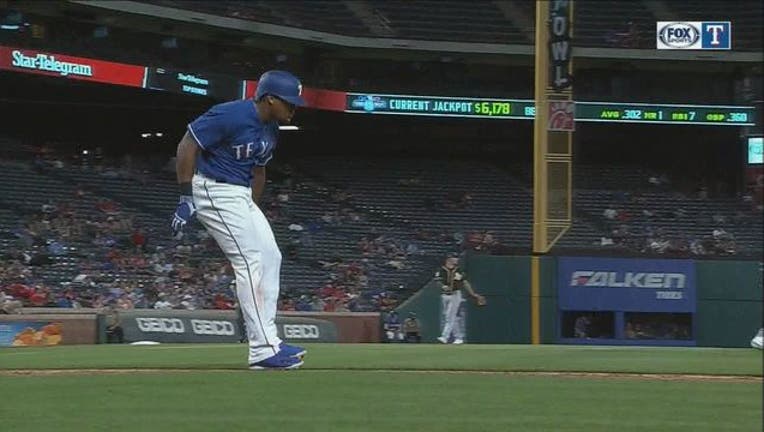 ARLINGTON, Texas (AP) - Adrian Beltre of the Texas Rangers left a game against Oakland with a strained left hamstring after pulling up on his way to first base on a hit in the gap in right-center field.
Beltre limped most of the way to first on a single that scored Shin-Soo Choo from first in the eighth inning Tuesday night. He immediately went to the locker room and was replaced by pinch-runner Drew Robinson.
The Rangers say the veteran third baseman will be re-evaluated Wednesday.
The 39-year-old Beltre is in his 21st season and is one of two active players with 3,000 hits, along with Seattle's Ichiro Suzuki. The single that scored Choo was the Beltre's second hit of the game and 3,075th of his career, 23rd on the all-time list.
___
More AP baseball: https://apnews.com/tag/MLBbaseball