North Texas' Black high school football coaches are making history
You can call it a championship coaches fraternity, but for these three men, their brotherhood was only made stronger by this historic moment.
"I think it's real monumental because we all had to overcome obstacles to get to this point," said South Oak Cliff head coach Jason Todd.
South Oak Cliff, Duncanville and DeSoto high schools all 2022 state champions, in the same county, led by three Black men.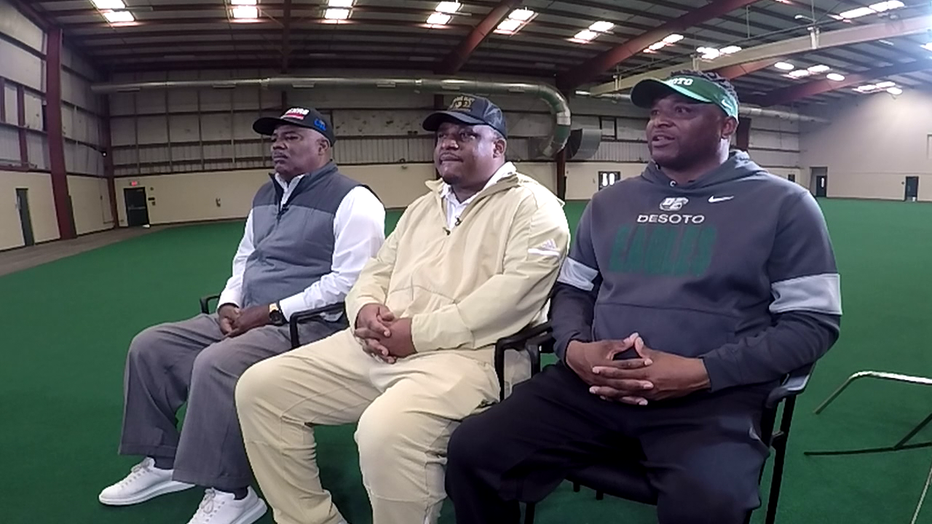 "A lot of times they look at it like we aren't doing much coaching. It's all talent, but at the end of the day I think you have three good coaches here and the fact that we've done these accomplishments shows we are good coaches," said Duncanville head coach Reginald Samples. "We as Black men can get some things done and we just need to be given our due for our hard work."
Samples is the winningest Black coach in Texas, but he still chased the ultimate goal.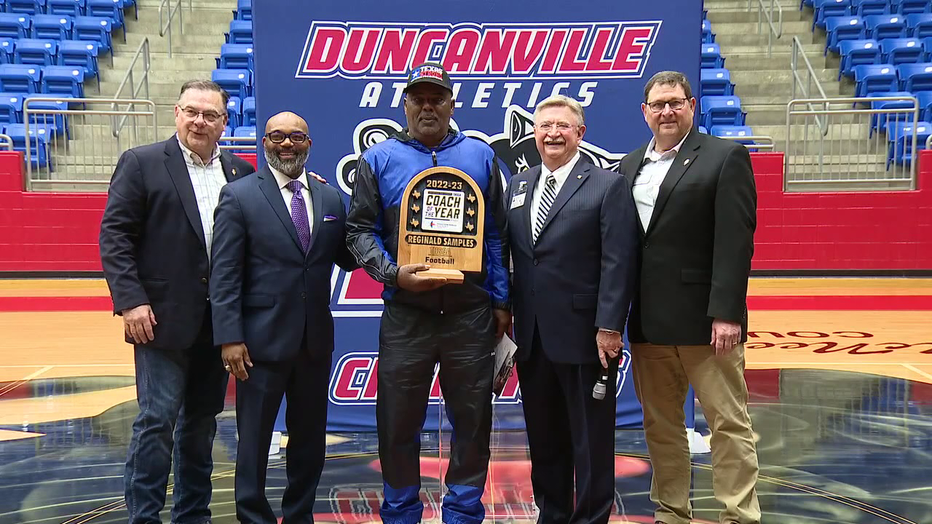 Duncanville High School head football coach Reginald Samples (center)
Two months after winning his first state championship, he was named Coach of the Year by the Texas High School Coaches Association. 
In 2022, Todd won his second-straight 5A Division II UIL state title, becoming the first Dallas ISD football team to win a UIL state title in back-to-back years. He also became the first Black coach in the state to win two titles at the same school.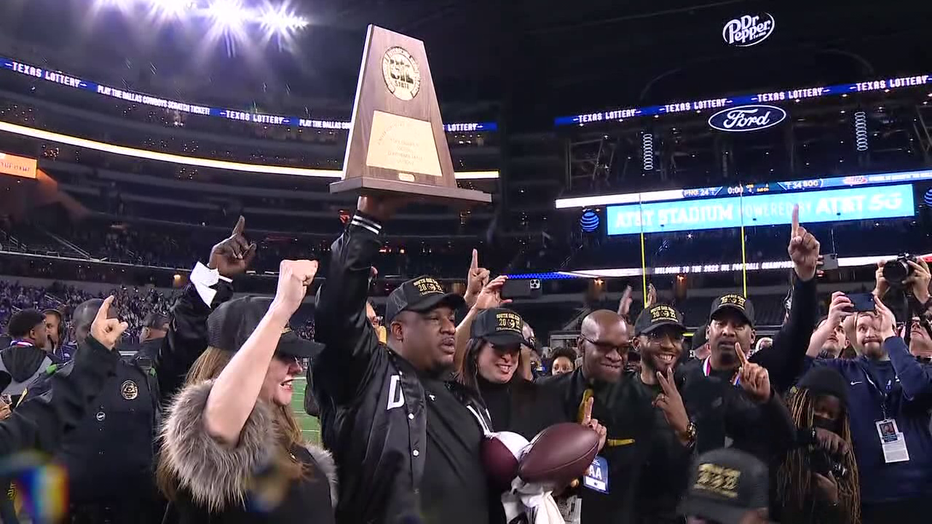 South Oak Cliff High School head football coach Jason Todd
"It's a brotherhood, but actually it's around being very competitive. We all want to be successful. I may have won two championships, but I haven't beat these two guys yet, so you know that's a big stepping stone for me to get over that hump one day," said Todd.
DeSoto's Claude Mathis returned to the district in 2019, leading his team to a state championship win three years later.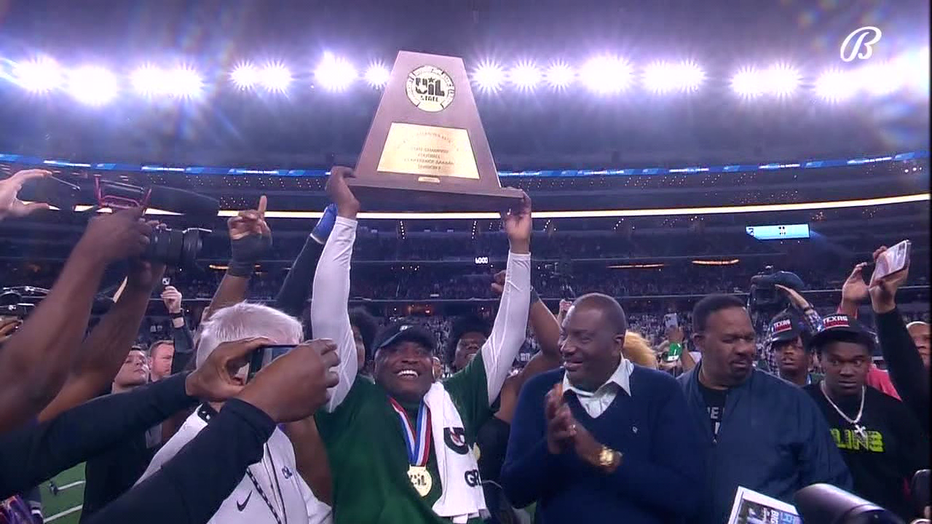 DeSoto High School head football coach Claude Mathis (Courtesy: Bally Sports)
[REPORTER: "You guys are molding predominately black young lives who totally could be in a different situation if they didn't have football or other activities as an outlet."]
"We are leaders of our community. That's number one," said Mathis. "I tell our kids if they just learn football from me, I have failed them in life. It's about life. We do different things, and we try to spend as much time as we can according to the rules and regulations with those guys."
"If you are looking around, seeing what you don't have, it means you are not focused on what you do have. You have to make it work. You may have to do a little more, but it's worth it," said Todd. "Seeing kids going on to school and coming back in life and letting you know some of the stuff you taught them was the key to get through tough times."