NFL to prohibit use of certain helmets for 1st time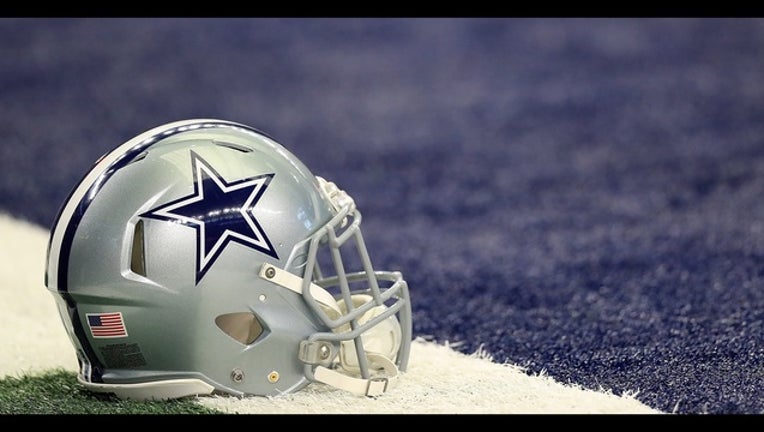 NEW YORK (AP) - The NFL for the first time is prohibiting certain helmets from being worn by players.
In notifying the 32 teams Monday, the league has sought to have players stop using 10 helmet varieties. Some, particularly those manufactured by Rawlings, no longer are being made and don't have support from the company. Others were found to be inferior to many of the 34 helmets the NFL and the players' union examined.
Previously, NFL players could choose any helmet as long as it passed certification standards. Six of the substandard helmets are prohibited immediately, while the other four may be worn by players who used them in 2017 but not by new players.
The 10 helmets are Rawlings' Impulse and Impulse+, Quantum and Tachyon; SG Varsity and SG 2.0; Schutt Vengeance Z10 (model 204100), Air XP (model 789002) and Air XP Pro (model 789102); and Riddell VSR-4 (model R41133). About 200 players used those helmets last season.
"Over the last few years we've seen some dynamic changes in the helmet industry, both from new innovators as well as new helmets and models from incumbent companies," said Jeff Miller, the NFL's senior vice president of health and safety policy.
"There are a number of helmets for players to move to, from those that rank poorly in performing to the ones in the higher ranking.
"The purpose of the continuation to rank helmets and the joint decision with the players' association to prohibit is to increase that movement into better performing helmets. We are encouraged this is an important step for better player safety."
A survey of players revealed at least 98 percent used one or more of the 34 helmet models tested. Data also showed that concussions were up in the NFL in 2017 to 291.
Laboratory testing showed that the VICIS Zero 1 models of 2017 and 2018 rate best for player safety. A chart specifying top-to-bottom rankings for the 34 helmets is posted at every team's training facility.
"We've begun to see that over the last couple of years players moving from helmets that rank in the poorly performing areas to those that are ranging closer to the top-performing helmets," Miller said.
The 2018 Zero1 was the only new helmet model tested this year.
"We're demonstrating our commitment by setting the pace for innovation and safety," said Dave Marver, CEO of VICIS, which has been making helmets for only four years. Marver estimated 70 players were using the Zero1 by the end of the 2017 season, and he expects "200 or more" to be in them before the upcoming season kicks off.
"We already have players on 400 high schools across the country who have ordered the helmet, and we expect 50-plus colleges to have them," Marver added. "Last year we had about 20."
Marver believes a reduced helmet price from $1,500 a year ago to $950 by the end of last season - a drop enabled by higher volumes and lower manufacturing costs - and a reduction in weight by a half-pound added to the Zero1's popularity.
As for its high ranking, "players feel better when they are hit, they don't feel an impact as much. They say they don't get headaches, don't have those 'seeing stars moments.' Like how the helmet fits so when they move their heads it tracks really well. And there's the wider field of view our helmet provides."
He approves of the NFL banning certain helmets.
"I was encouraged by it because the league and union have been telling manufacturers to be more assertive about encouraging players to wear the better testing helmets. We like any movement toward rigorous testing because it makes us stand out, and we found them genuinely interested in player safety."
Miller and Dr. Jeffrey Crandall, chairman of the NFL's engineering committee, mentioned potential development of helmets designed for specific positions. They cautioned such an advance is years away.
"What we have done is we now have three years of video review and looked at over 350 concussions," Crandall said. "We are starting to see trends in data. It's going to be a few more years" to gather enough information to pursue position-specific helmets.
Crandall noted that sensors will be used to evaluate helmets in college football this year. He's hopeful they will be used next year in the NFL.
"That gives us all types of information on each position," Crandall explained, "and then we can put together a test and share that data with manufacturers."
___
For more NFL coverage: http://www.pro32.ap.org and http://www.twitter.com/AP_NFL