NFL says no to Cowboys helmet decal honoring fallen officers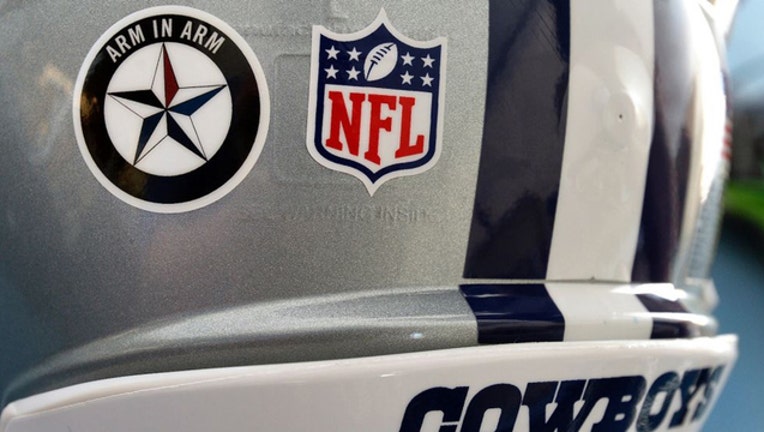 article
The Dallas Cowboys will not be allowed to wear a decal on their helmets during games that shows support for the five fallen Dallas officers.
The team has been wearing a decal with the words "Arm in Arm" since the opening day of training camp when they were joined by Dallas Police Chief David Brown and Dallas Mayor Mike Rawlings.
The team was denied a request to wear the sticker during the upcoming season despite an appeal from the Cowboys to the league office. The NFL has strict rules on uniforms for games.
Cowboys owner Jerry Jones and the player behind the decal, Jason Witten, both said they're disappointed with the decision but believe the stickers have already served their purpose.
Dallas police said it appreciated the support shown by the team.
"Their concern for the families of our fallen officers, the Dallas Police Department, and the City of Dallas is what matters most, and we know that support will continue for the immediate and long term future," the department said in a statement.