NBA releases rainbow team logo shirts for Pride Month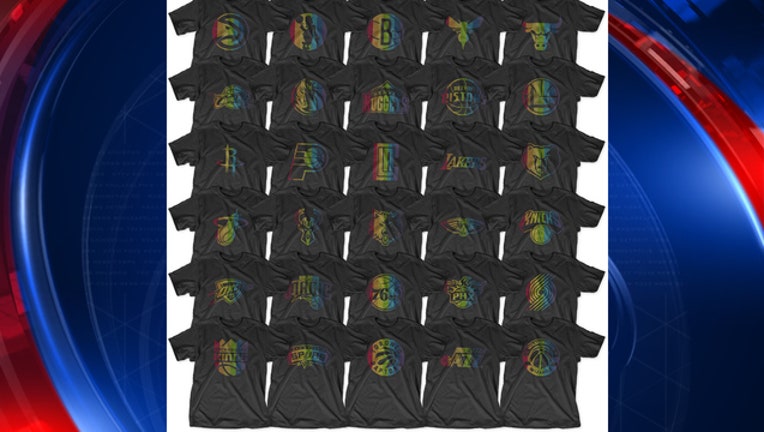 article
The NBA is embracing Pride Month.
On Tuesday, the league released a line of T-shirts with team logos in rainbow colors, in honor of Pride Month. The shirts are available for all 30 teams, including the Dallas Mavericks.
The shirts are part of a partnership between the NBA and the Gay, Lesbian and Straight Education Network (GLSEN) that started in 2011. They are only available on Teespring, for $24.95 each.
"Professional sports showing up for LGBT people is one of the biggest cultural developments of the last decade, and really the last five years," said GLSEN executive director Eliza Byard, in an interview with Outsports. "The NBA has been showing up for LGBT youth and for GLSEN for a number of years. Having this be a league-wide initiative, knowing any LGBT fan in the country can choose to celebrate their team and themselves with one of those shirts, that's a whole new thing."
This is the first time a men's professional sports league has unveiled a Pride Month apparel collection. Major League Baseball and the National Hockey League had select teams' LGBT apparel available when '47 unveiled a Pride product line in 2015.