Minor league baseball team wearing jersey covered in emojis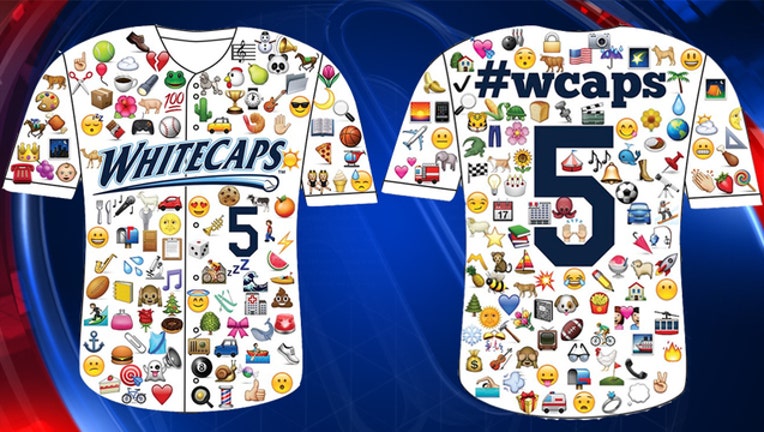 Minor league team wearing jersey covered in emojis
Minor league baseball's charm includes cheap tickets, concession stands that aren't outrageously priced and creative promotion nights.
One minor league team, clearly feeling expressive, has found a way to incorporate wacky themed jerseys into its "social media night." The West Michigan Whitecaps, a single-A affiliate of the Detroit Tigers, will wear emoji jerseys Thursday night.
The Whitecaps' other social media night festivities include an emoji toss, an emoji match game and emoji cam. The first 1,000 fans 21 and older will get a free selfie stick. Fans can use #CapsDJ to request their favorite songs. There will be a social media photo booth and a social media 101 education station. It's also Thrifty Thursday, which features $2 hot dogs, $2 20 oz. beer and soda and $5 seats for college students.
An independent league team in Kalamazoo, Mich. is also planning to wear "emojerseys" later this season. The same team previously wore a selfie jersey decked with fan-submitted selfies.
If a team really wants to embrace social media and 2016, might we see a Crying Jordan jersey soon?