Milton scores 14, SMU smothers South Florida, 79-39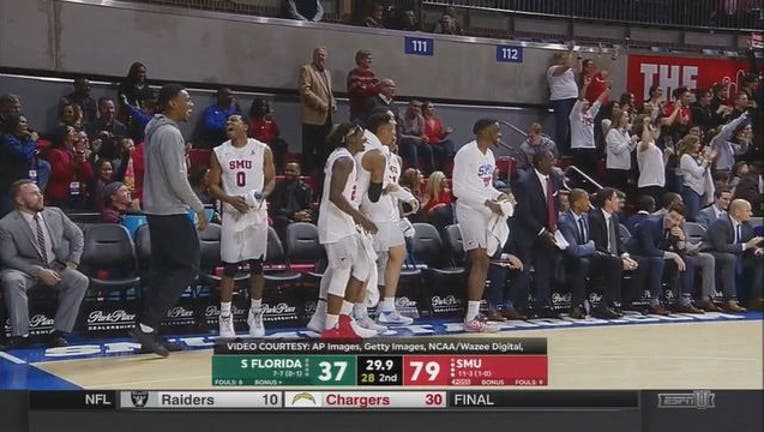 article
DALLAS (AP) - Shake Milton had 14 points, two steal and two blocks and Jarrey Foster scored 12 points and grabbed eight rebounds to help SMU beat South Florida 79-39 on Sunday night for its 33rd consecutive home win.
Jahmal McMurray added 12 points and Jimmy Whitt had 11 points, on 5-of-6 shooting, and nine rebounds for SMU (12-3, 2-0 American Athletic Conference).
Despite the fact that USF (7-7, 0-2) missed 10 of its first 11 shots, including seven in a row to open the game, it was tied at 11-all with six minutes left in the first half. McMurray had five points and Foster scored four during a 13-2 run that made it 24-13 before the Mustangs went into the break with a 12-point lead. The Bulls made just 6 of 25 from the field - tying their season low for field goals in a half - and scored just 16 points before the break, their lowest scoring half of the season.
SMU made its first eight second-half shots, while USF missed its first 11, during a 26-1 run that gave the Mustangs a 54-17 lead with 12 minutes to go.
It was USF's lowest scoring output since an 83-40 loss at Connecticut on Feb. 12, 2014.