Cowboys owner Jerry Jones backs Mike McCarthy, says playoff game will not impact his job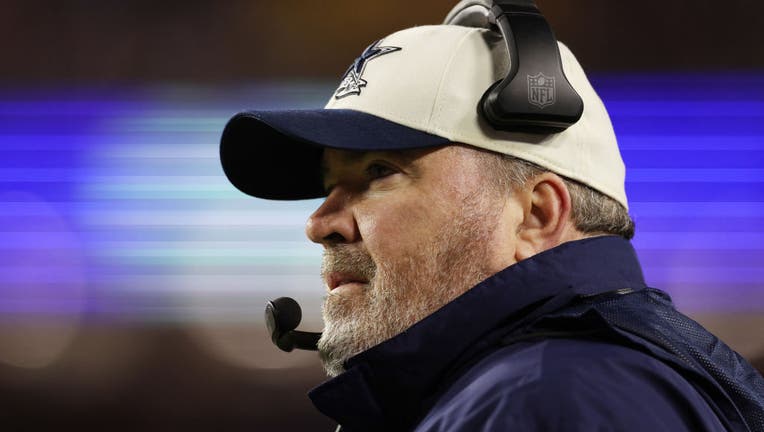 article
FRISCO, Texas - Dallas Cowboys owner Jerry Jones said no matter how Monday's playoff game against the Buccaneers turns out, it will not impact Mike McCarthy's status as the team's head coach.
McCarthy has guided Dallas to at least 12 regular season wins in each of the last two seasons, but Sunday's embarrassing loss to Washington has a lot of fans bracing for disappointment in the playoffs.
The Cowboys face Tom Brady and the Tampa Bay Buccaneers on the road Monday night in the wild card round.
RELATED: Cowboys will take on Buccaneers in wild card playoff matchup
Jones had this to say when asked on his radio show if McCarthy needs to win to keep his job.
"No!, I don't even want to, no, that's it. I don't need to go into any of the pluses or minuses but, uh, we're not seeing any... we're not basing a lot more to evaluate Mike McCarthy on than this playoff game," he said.
McCarthy has history working against him. 
The Cowboys have lost eight straight road playoff games, dating back to the mid-90s.
And they've never beaten Brady in seven tries.