McCarthy downplays major changes to Dallas Cowboys offense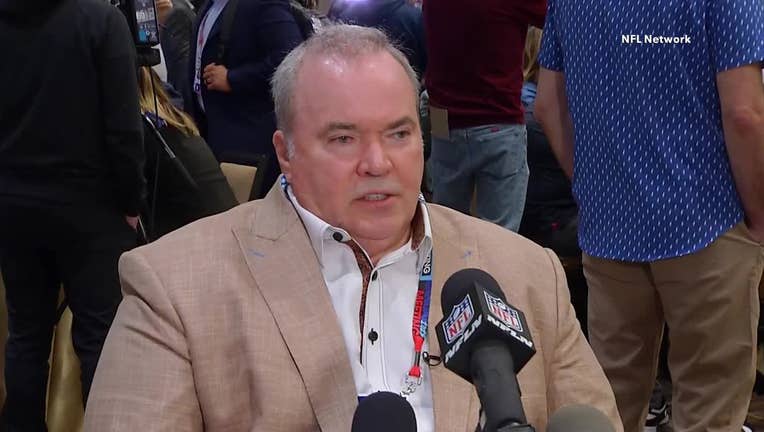 article
DALLAS - Dallas Cowboys head coach Mike McCarthy said he'll try to avoid any major changes when he takes over play calling next season.
McCarthy takes over the role that offensive coordinator Kellen Moore had the past two seasons.
RELATED: Cowboys name Brian Schottenheimer offensive coordinator
During that time, Dallas had one of the most successful regular season offenses. But that did not translate into playoff success.
McCarthy has suggested he'll emphasize running the ball more.
But at this week's owners' meeting, he said people should not expect to see a totally different offense in 2023.
"I don't see a huge change in the run component of it schematically. But you know it's just like anything. If you put three play callers in the same room and you gave them the same play, they'd probably all call it a little differently. So, I think that's to be expected. I think the second point is you've got to evolve it every year anyways. You know, if we didn't make the change at play caller we'd be evolving anyways," he said.
MORE: Woman who claims to be Jerry Jones' daughter files defamation lawsuit
The Cowboys will now turn their focus to next month's NFL Draft.
They have seven total picks including the 26th overall selection in the first round.