Mazara hits slam, has 6 RBIs to get Rangers first win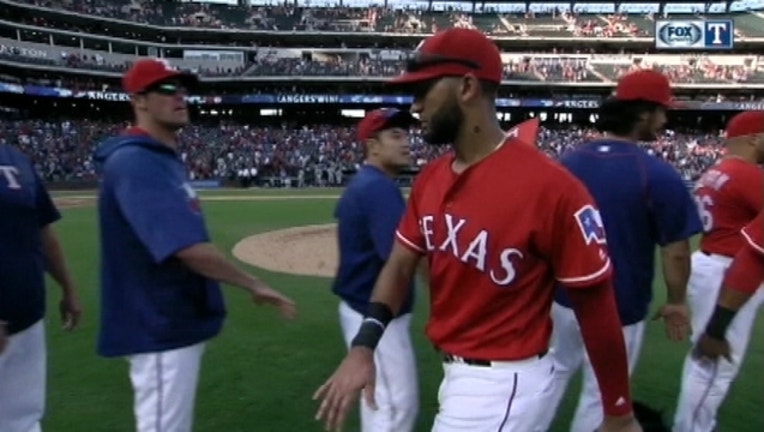 ARLINGTON, Texas (AP) - Nomar Mazara hit his first grand slam and had a career-high six RBIs to lead the Texas Rangers over the Oakland Athletics 10-5 Friday night for their first victory of the season.
Mazara is hitting .588 through four games, including 3 for 5 in this one. Rougned Odor hit his third homer of the season and had two hits. Texas was swept by Cleveland in its three-game opening series, also at home.
Alex Claudio (1-0) replaced starter A.J. Griffin in the fourth inning and held the A's to one hit over 3 2/3 scoreless innings. Griffin left with scrapes on his pitching palm and both knees after he slid on the warning track near the Oakland dugout trying to field an overthrow by Mazara from right field.
Raul Alcantara (0-1) allowed eight runs and four hits - including both homers - over two innings. He also hit a batter in his sixth big league start.