Mavs to lift fan COVID-19 vaccine or test requirement as cases drop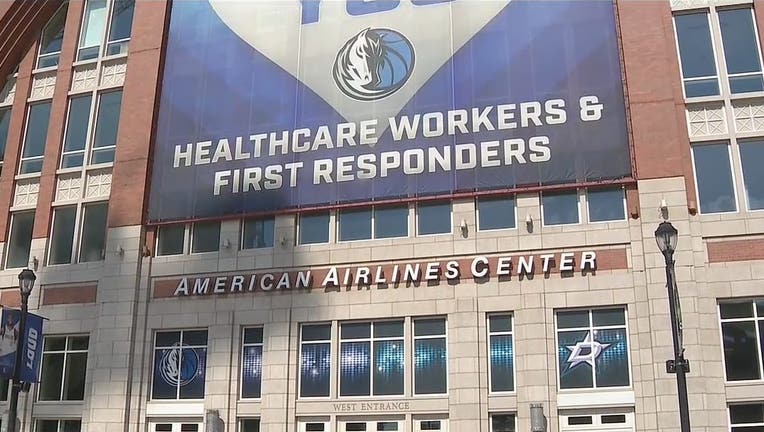 DALLAS - As COVID-19 cases drop, the Dallas Mavericks are reportedly dropping their vaccine and testing requirements for fans.
The requirements will still be in place for Tuesday's home opener against the Houston Rockets.
But the Dallas Morning News said proof of vaccination or a recent COVID-19 test will not be required for future games as long as daily cases in Dallas County remains below 500.
Last month, the team quietly posted the mandate on its website and outlined the rules in an email to season ticket holders.
RELATED: Dallas Mavericks to require COVID-19 vaccine or negative test for fans attending games
Then as word spread, owner Mark Cub responded to questions about the police that went further than any other pro sports team in the state.
Cuban told FOX4 it was an easy decision, saying in a statement: "…for the unvaxxed, if they don't have COVID, just get a test, have a negative result, show it to us, and you are good to go. The only people that should have problems with this are people who can't pass a COVID test and want to go to a game."
Masks will still be required in the American Airlines Center unless fans are eating or drinking.