Mavs plan max offer sheet for Warriors' Barnes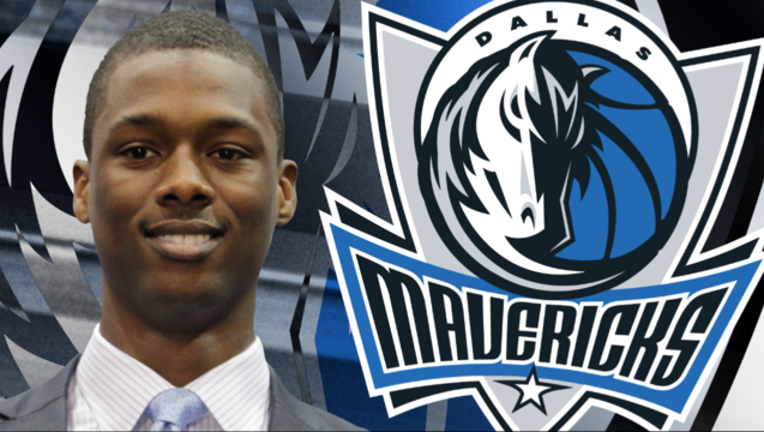 article
DALLAS (AP) — The Mavericks have informed representatives of Golden State's Harrison Barnes that they intend to sign the restricted free agent to an offer sheet for a four-year, $95 million contract, two people with knowledge of Dallas' plans said Saturday.
The people spoke to The Associated Press about the potential maximum contract on the condition of anonymity because no deals can be signed before July 7. The Warriors can match any deal for Barnes and are more likely to do so if they don't get an agreement with Kevin Durant.
Durant, a four-time scoring champion and 2014 NBA MVP with Oklahoma City, has held meetings with the Thunder, Warriors, Los Angeles Clippers, San Antonio and Boston. He's expected to meet with Miami on Sunday.
Barnes was the fourth-leading scorer behind Stephen Curry, Klay Thompson and Draymond Green for the 73-win Warriors, who lost to Cleveland in the NBA Finals. The 6-foot-8 forward is a potential replacement for Chandler Parsons, who has agreed to sign with Memphis.
The Mavericks' plan, first reported by ESPN, comes a day after their top two targets in free agency, Memphis guard Mike Conley and Miami center Hassan Whiteside, decided to stay with their current teams. Parsons, Conley and Whiteside are getting max contracts.
It's the fifth straight year that Dallas has missed on its primary plans for free agency since choosing financial flexibility over keeping key pieces of the team that won the franchise's only championship in 2011. The Mavericks haven't won a playoff series since their title season.
Dallas made Conley and Whiteside their priorities over Parsons, who missed all but one playoff game in two seasons with the Mavericks because of injuries to his right knee. The first was more serious, requiring surgery that pushed his rehab into the start of last season.
As Parsons was rounding into form with the playoffs drawing near, he sustained another right knee injury that required more surgery but wasn't considered as serious.
Barnes isn't as versatile as Parsons but could give the Mavericks another 3-point threat to go with shooting guard Wesley Matthews and star Dirk Nowitzki. The big German opted out of the final year of his three-year contract but is expected to re-sign with Dallas, where the 38-year-old has spent all of his 18 seasons.
The addition of Barnes would also meet Dallas' goal of trying to get younger and plan for a future without Nowitzki. The 24-year-old Barnes averaged 11.7 points and 4.9 rebounds in his fourth season with the Warriors, shooting 38 percent from 3-point range.
But there would be questions about how effective Barnes could be when defenses aren't focused on stopping Curry, the two-time MVP, and Thompson, his fellow Splash Brother. They combined to make nearly nine per game from long range, and Curry set an NBA record with 402 made 3s in the regular season.
Barnes was the seventh overall pick in the 2012 NBA draft out of North Carolina.