Luka Doncic out with knee and ankle sprain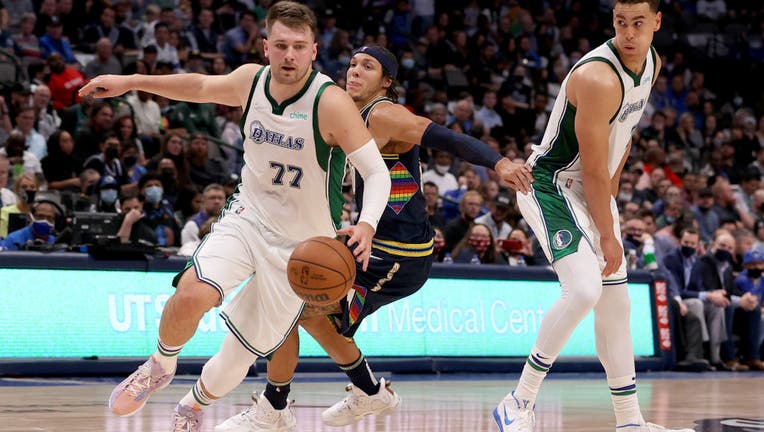 DALLAS - The Mavericks will be without their best player for Wednesday night's game.
Luka Doncic has been ruled out with a sprained left knee and ankle.
His leg got caught underneath a Denver Nuggets player in the final minute of Monday's game.
RELATED: Small lineup helps Mavs rally in 4th to beat Nuggets 111-101
ESPN reported the Mavs do not believe this is a serious injury but Doncic could miss multiple games.
Dallas begins a four-game road trip Wednesday in Phoenix.