Louisiana Tech beats North Texas 68-62 in C-USA opener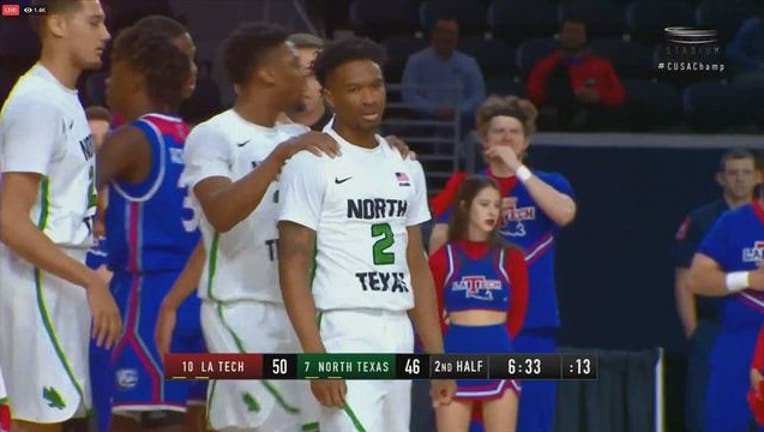 FRISCO, Texas (AP) - Jacobi Boykins scored 21 points to lead Louisiana Tech to a 68-60 victory over North Texas on Wednesday night in the first round of the Conference USA Tournament.
Derric Jean added 17 points for No. 10 seed Louisiana Tech (17-15), which plays second-seeded Old Dominion (24-6) in a Thursday quarterfinal game.
Amorie Archibald's 3-pointer stretched Louisiana Tech's lead to 58-50 with 1:47 left, and the Bulldogs made 10 of 12 free throws to end it.
Boykins made all seven of his free-throw attempts. Jean was 9 of 13 from the line and had five assists. Boykins and Jean each had two of the Bulldogs' six 3-pointers, and Archibald finished with nine points. Louisiana Tech never trailed in the second half.
Roosevelt Smart and Ryan Woolridge scored 20 points apiece to lead seventh-seeded North Texas (15-17).