Lamah, Maurer help FC Dallas to 1-1 draw with Timbers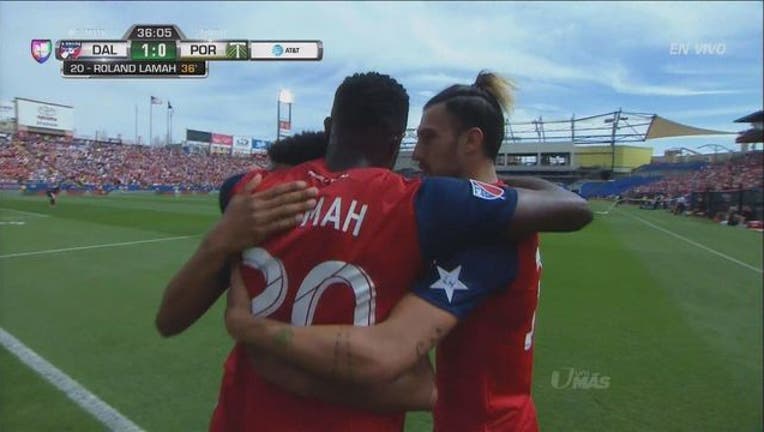 article
FRISCO, Texas (AP) - Roland Lamah scored his third goal in two games and Jimmy Maurer had a career-high five saves in FC Dallas' 1-1 tie with the Portland Timbers on Saturday.
Lamah, who had two goals and an assists in FC Dallas' 3-0 win over Seattle on Sunday, opened the scoring in the 36th minute. Jacori Hayes evaded two defenders and then tapped it to Lamah, who rolled a left-footer past a diving Jake Gleeson into the net from the top of the penalty arc.
Sebastian Blanco side-netted a left-footer from the top of the box to tie it in the 47th.
FC Dallas (1-0-2) is unbeaten in its last nine home matches.
Lawrence Olum, who was shown a yellow card for unsporting behavior in the 44th minute, drew a red for a hand ball in the 75th for Portland (0-2-1).