Jordan Spieth Wins FedExCup and $10 Million Prize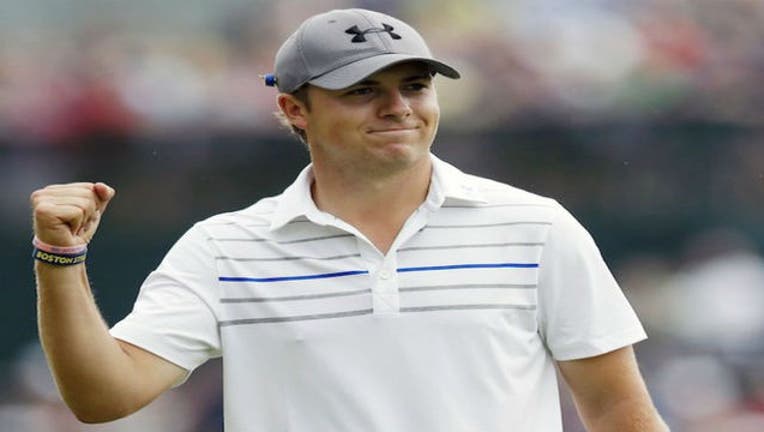 ATLANTA (AP) — At age 22, Jordan Spieth became the first $22 million man in golf Sunday.
Spieth capped off a dream season when he poured in putts from all over East Lake and closed with a 1-under 69 for a four-shot victory in the Tour Championship. That was all he needed to become the youngest player to capture the FedEx Cup and its $10 million bonus.
His fifth victory of the year, including two majors, was worth $1,485,000 and allowed the Texan to set a PGA Tour record with $12,030,465. And if that wasn't enough, Spieth went back to No. 1 in the world.
His battle with Henrik Stenson long over, Spieth finished it off in fitting fashion. He made an 8-foot par putt that was never going anywhere but right in the heart.
On two holes around the turn with Stenton in tight for a certain birdie, Spieth matched him with a 20-foot birdie on the par-5 ninth and a 45-foot birdie on the par-3 11th. At that point, Stenson just stared at Spieth with a wry smile and patted him on the back.
Spieth also won the Vardon Trophy for the lowest adjusted scoring average.
Stenson had a 72 to tie for second with Danny Lee (65) and Justin Rose (66).