Johnny Manziel's drug, booze-fueled Hollywood parties caused $34k in damage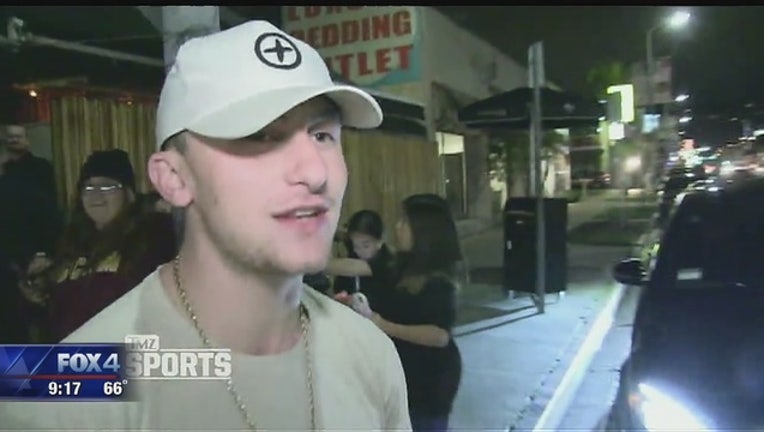 article
Don't let Johnny Manziel rent your house.
That's what one Los Angeles landlord is saying after the troubled Texas A&M quarterback threw wild, drug-fueled parties on back to back nights last week, according to the New York Post.
Johnny Football and his buddies allegedly caused $32,000 worth of damage to the $4.5 million home and left drugs in various parts of the mansion.
Real estate broker Nicholas Goodwin told the Post he returned home at 2 p.m. to find Manziel passed out on a sofa and the home trashed.
"There was cocaine all over the kitchen table, and mushrooms were still out on the table in front of him. There was booze everywhere . . . broken glasses over the floor and a Champagne glass in a tree," Goodwin told the Post.
The parties got so out of control that neighbors, including comedian Kathy Griffin, called the cops on April 6.
Goodwin wants Manziel to pay for the damage and told the paper he's prepared to sue if the QB fails to pay up.
Manziel's agent, Drew Rosenhaus, said earlier this week he plans to stop representing him if he doesn't seek help within a week. Manziel's first agent severed ties in February.
Manziel was released by the Cleveland Browns in March, not too long after an alleged domestic violence incident in North Texas involving an ex-girlfriend that started in a Dallas hotel and ended in a Fort Worth apartment complex.