Howard's 12 Ks, Merrill HR help TCU oust Aggies from CWS 4-1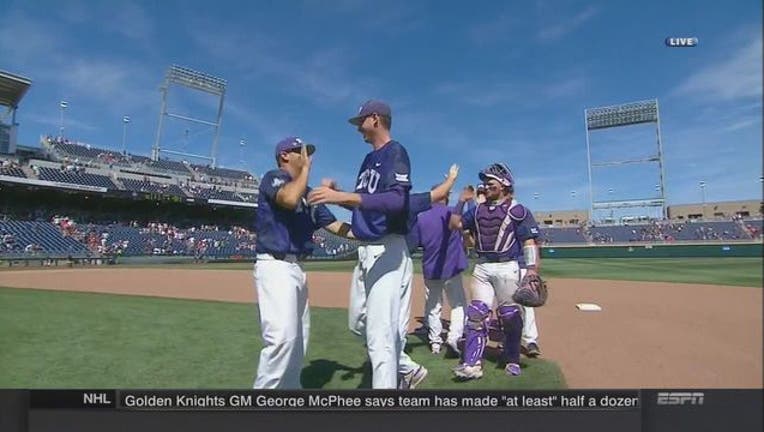 OMAHA, Neb. (AP) - Brian Howard matched his career high with 12 strikeouts in seven-plus innings, Omaha native Ryan Merrill homered to start a three-run third and TCU beat Texas A&M 4-1 in a College World Series elimination game on Tuesday.
The Horned Frogs (48-16) avoided going 0-2 for the first time in five all-time CWS appearances and will play Thursday against the loser of Tuesday night's Louisville-Florida game.
The Aggies (41-23) have gone two-games-and-out in their last three appearances and have lost eight in a row in Omaha.
Howard (12-3) struck out six of the first seven batters he faced and turned the game over to Sean Wymer in the eighth. Merrill homered to right, Evan Skoug doubled in a run and Elliott Barzilli had an RBI single to make it 4-0 in the third.
Texas A&M starter Stephen Kolek (4-5) was knocked out in 2 2/3 innings, matching his shortest start of the season. Kaylor Chafin held the Frogs to three singles the rest of the way.