How to watch Dallas Cowboys vs. Minnesota Vikings - channel, stream, and more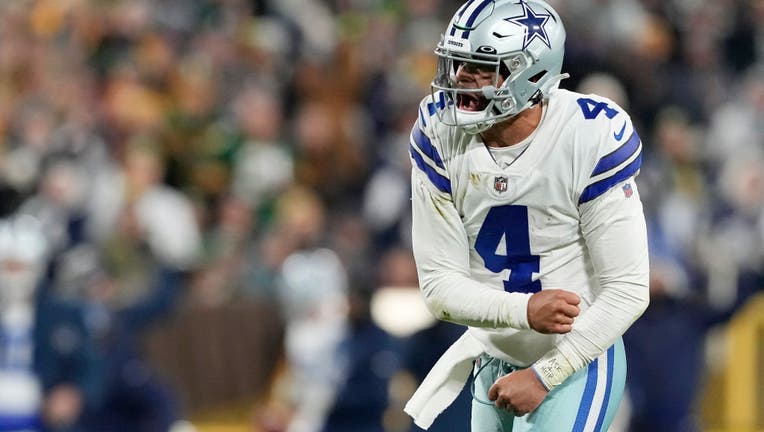 article
Dallas coach Mike McCarthy keeps telling his staff he would attack the run defense if he had to set up a game plan against the Cowboys.
The opponents keep proving him right.
Aaron Rodgers and the Green Bay Packers scored most of their points with the passing game in a 31-28 overtime victory over Dallas on Sunday. But the running game fueled everything.
The Packers had 207 yards rushing, which means the Cowboys have allowed at least 200 yards on the ground in consecutive games for just the third time in 36 years.
Rodgers had the second-lowest percentage of pass plays in 15 seasons as Green Bay's starter (37.5%), and the Packers kept running even when trailing by two touchdowns in the fourth quarter.
The Cowboys (6-3) lost for the first time in franchise history when taking a lead of at least 14 points into the fourth.
"It's going to keep happening until we stop it," said linebacker Micah Parsons, the star of one of the league's best pass-rushing units. "We can rush as much as we want, but until we put this flame out of this running-the-ball stuff, we're never going to be as good as we need to be."
Safety Malik Hooker agrees, and he pointed out the next three opponents: Minnesota (Dalvin Cook) on Sunday, the New York Giants (Saquon Barkley) on Thanksgiving and Indianapolis (Jonathan Taylor) on Dec. 4.
Cook finished second in the NFL in rushing two years ago, the Cowboys know the threat of Barkley all too well as NFC East rivals and Taylor is the reigning rushing champ.
The Associated Press contributed to this report
MORE: Dallas Cowboys Coverage on FOX 4
Dallas Cowboys vs. Minnesota Vikings
The Cowboys will look to get back to their winning ways when they take on the Vikings.
What: Dallas Cowboys (6-3) vs. Minnesota Vikings (8-1)
When: Sunday, November 20, 2022, at 3:25 p.m.
Where: U.S. Bank Stadium
How to watch: CBS