How to watch Dallas Cowboys vs. Green Bay Packers - channel, stream, and more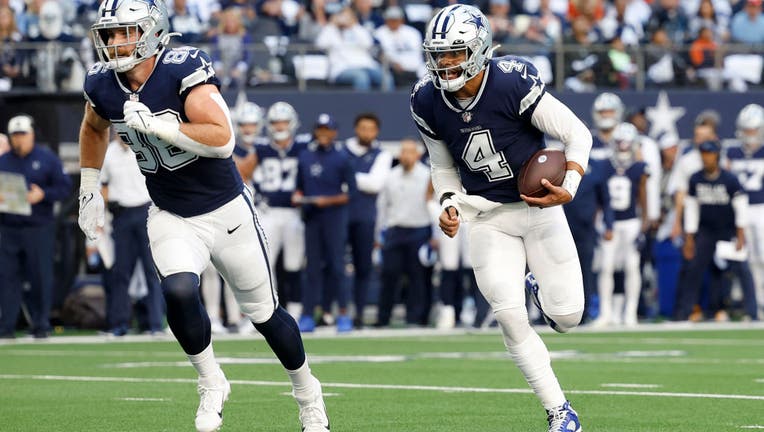 Circumstances surrounding Dallas Cowboys coach Mike McCarthy's return to Lambeau Field to face his former team are quite a bit different from expected.
This initially shaped up as a midseason matchup between two teams with high expectations after reaching the playoffs a year earlier. While the Cowboys (6-2) have held up their end of the bargain, the Packers (3-6) have dropped five straight games for the first time since 2008.
The Packers are dealing with multiple injuries as they attempt to spoil McCarthy's return on Sunday and boost their fading postseason hopes.
"Nobody really cares about what you're going through, what the circumstances are," said McCarthy's successor, Matt LaFleur. "You're expected to win, especially here. We know we're going against a great opponent – one of the best teams in the National Football League."
McCarthy took over as Green Bay's coach in 2005 and posted a 125-77-2 record before getting fired late in the 2018 season. He led the Packers to their most recent Super Bowl title, in the 2010 season. A road near Lambeau Field is named Mike McCarthy Way.
The coach got emotional this week while discussing his favorite memories from Green Bay. He noted how special this game will be for his family.
But he also wants to make sure none of those factors affect his team's focus.
"Trust me, I'm the last person that wants to create any type of distraction or questions for somebody else because we're at the point in the year now, starting the third quarter of the season, we know what it takes to win a football game," McCarthy said.
The Associated Press contributed to this report
MORE: Dallas Cowboys Coverage on FOX 4
Dallas Cowboys vs. Green Bay Packers
The Cowboys will look to keep their winning streak going when they take on the Packers.
What: Dallas Cowboys (6-2) vs. Green Bay Packers (3-6)
When: Sunday, November 13, 2022, at 3:25 p.m.
Where: Lambeau Field
How to watch: In Dallas, you can watch the game on FOX 4. If you're outside the DFW area, you can catch it on all FOX stations throughout Texas. You can stream it on the NFL app and NFL Network. NFL rules prohibit FOX 4 from streaming the game so, as much as we'd LOVE to stream the games here, we can't. Sorry.