How to watch Dallas Cowboys vs. San Francisco 49ers - channel, stream, and more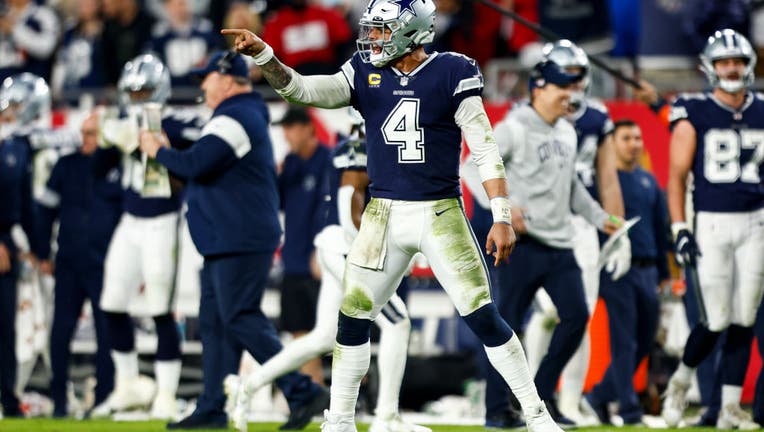 article
The Dallas Cowboys cruised to a 31-14 win over Tom Brady and the Tampa Bay Buccaneers on Monday night.
The Cowboys' first road playoff win in 30 years was largely devoid of drama after a weekend full of tight games and incredible comebacks.
Wrapping up wild-card weekend on Monday night, Dallas quarterback Dak Prescott completed 25 of 33 passes for 305 yards and played turnover-free ball for the first time in eight games as the Cowboys dominated the listless Bucs in what may turn out to be Brady's last game in a Tampa Bay uniform.
The Associated Press contributed to this report
MORE: Dallas Cowboys Coverage on FOX 4
Dallas Cowboys vs. San Francisco 49ers
The Cowboys will look to make it to the NFC Championship with a win over the 49ers.
What: Dallas Cowboys (13-5) vs. San Francisco 49ers (14-4)
When: Sunday, January 22, 2023, at 5:30 p.m.
Where: Levi's Stadium, Santa Clara, CA
How to watch: In Dallas, you can watch the game on FOX 4. If you're outside the DFW area, you can catch it on another FOX station. You can stream it on the NFL app and NFL Network. NFL rules prohibit FOX 4 from streaming the game so, as much as we'd LOVE to stream the games here, we can't. Sorry.