Highlights from Dallas Mavericks workplace investigation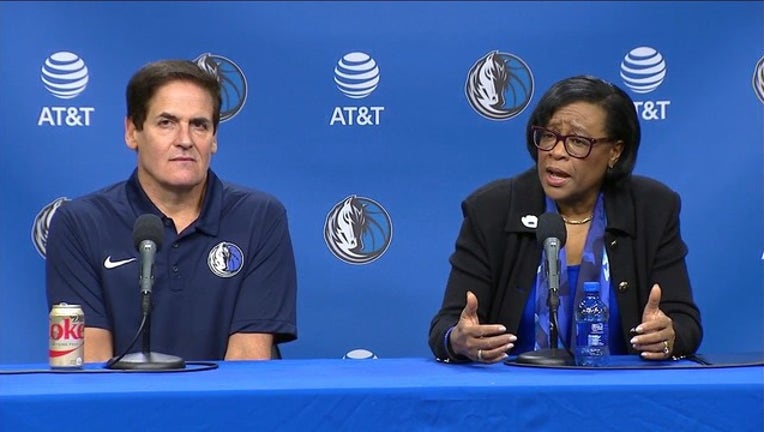 article
Highlights from an independent investigation of workplace conditions at the NBA's Dallas Mavericks, according to a 46-page report released Wednesday some seven months after a Sports Illustrated article included detailed allegations of sexual harassment and other misconduct:
The Sports Illustrated article presented no allegations of inappropriate workplace conduct by Mark Cuban personally. Similarly, the Investigative Team has found no evidence of workplace misconduct by Cuban. The Sports Illustrated article questioned how "a proudly hyperattentive owner" could not have been aware of the misconduct within the organization. Cuban is an active owner, and he has played a significant role in the business operations of the Company.... While there is no question that Cuban is an active owner, he was rarely physically present in the Mavericks' business office. As both Cuban and many employees expressed in their interviews, Cuban spent the majority of his time overseeing the basketball operations division, which until fall of 2017 was located three miles from the Mavericks' business office. His involvement in business operations, on the other hand, was often undertaken remotely via email. As Cuban acknowledged in his interview, "you have to be around the culture to see the culture; I learned the hard way." ... His absence from the business office kept him from appreciating either the full scope of the misconduct at the Company or the workplace culture at the business office.
___
It was not an accident that the individuals discussed in this report were able to thrive for so long at the Mavericks. Rather, it was the Mavericks' organizational shortcomings that permitted the growth of an environment in which these individuals and their misconduct could flourish. Indeed, the failure to appropriately respond to harassment exacerbated the harm caused by the harassment itself. In the end, what all of these actions have in common is that they hurt the ability of women to work for the Mavericks.
___
(Former team President Terdemy) Ussery was the highest-ranking individual on the ground at the Mavericks' business office. He, more than anyone else on the business side, had the ability to influence the culture of the organization. .... As the CEO, it was incumbent upon Ussery to take an active role in ensuring that personnel complaints were properly handled and to make certain that appropriate protocols for such complaints were in place. He failed to do either. ... It is impossible to overstate how helpless this left employees who were subjected to unwelcome comments, advances, and touching in the workplace. Employees, most of whom had never met Cuban and had no reason to view him as someone who might take action in response to complaints, were left with nowhere to turn.