Hamels Ks 8 in 8th win for Rangers, 6-4 for split with Reds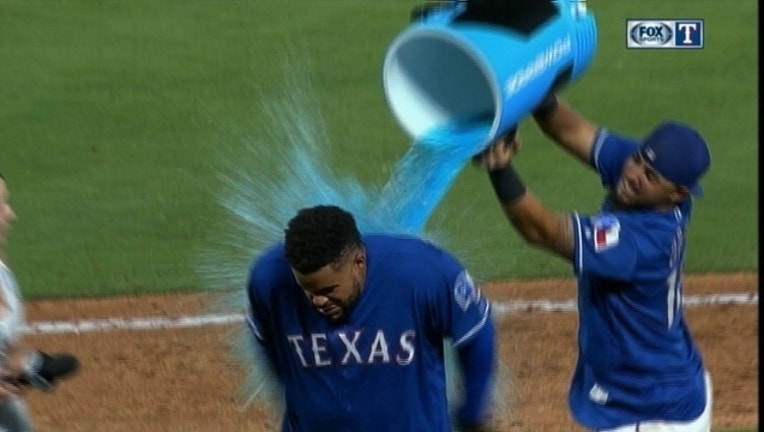 article
ARLINGTON, Texas (AP) — Cole Hamels struck out eight in six solid innings, Prince Fielder had a two-run single and the Texas Rangers beat the Cincinnati Reds 6-4 on Wednesday night for a split in the two-game interleague series.
Ian Desmond hit his 12th homer for Texas after entering in the seventh inning on a night when the center fielder got a scheduled break from the starting lineup. Shin-Soo Choo led off the eighth with his second homer.
The Rangers, who have the American League's best record at 47-26, went ahead to stay with four runs in the fourth off Dan Straily (4-4). The Rangers had the bases loaded without a hit or a walk before Adrian Beltre had an RBI single and Fielder immediately followed with a hard liner to right.
Hamels (8-1) scattered five hits, walked two and allowed only one run while improving to 3-0 with a 1.82 ERA in five June starts since his only loss May 27.