Hamels could be back in Rangers rotation by next week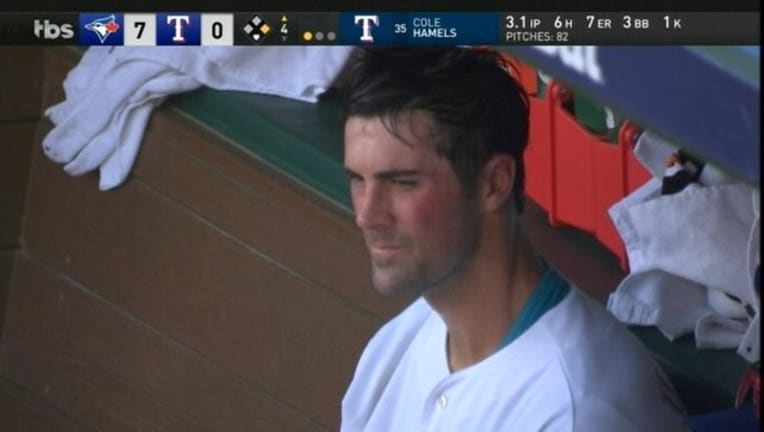 FRISCO, Texas (AP) -- Cole Hamels could be back in the Texas Rangers rotation as early as next week. 
Hamels threw 81 pitches over 5 2/3 innings in his second injury rehab start for Double-A Frisco on Wednesday. His next start could come for the Rangers in Cleveland next week. 
The earliest the veteran left-hander would start for the Rangers would be Monday, which would be exactly two months since his last start in the majors. He has been out since sustaining a right oblique strain while warming up and being a last-second scratch before his scheduled start May 2 at Houston.
Hamels allowed two hits and one run while striking out five and walking two against Midland. 
Rangers manager Jeff Banister says Hamels was free and easy, and healthy. 
------
More AP baseball: https://apnews.com/tag/MLBbaseball