Hamels, Beltre lead rollin' Rangers to 7-1 win over Yankees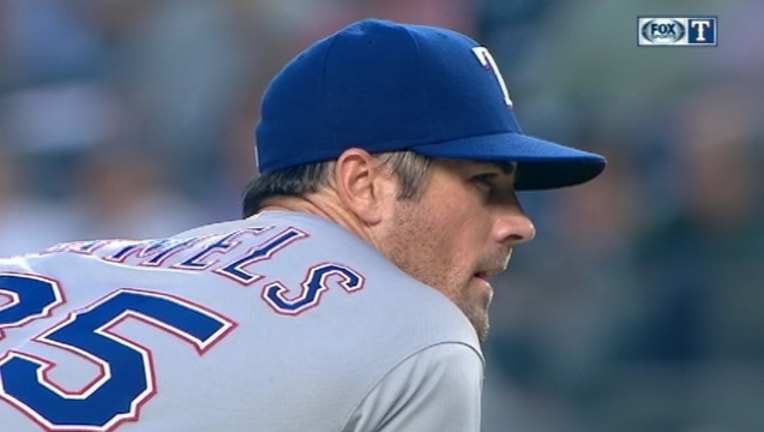 article
NEW YORK (AP) — Cole Hamels breezed through seven shutout innings to win his fourth consecutive start, Adrian Beltre homered and drove in three runs, and the rolling Texas Rangers beat the New York Yankees 7-1 on Tuesday night.
One night after Texas rallied to win at 2:44 a.m. following a 3 1/2-hour rain delay in the ninth inning, the Rangers again played with plenty of spunk and energy. They've won four in a row and 12 of 14, improving the American League's top record to 51-27 with their eighth straight victory away from home.
Yankees slugger Carlos Beltran left in the first with a tight right hamstring. He had an MRI that was "clean" and is day to day, manager Joe Girardi said.
Hamels (9-1) yielded six harmless singles and struck out seven. He threw only 86 pitches and outdueled CC Sabathia (5-5) in a matchup of accomplished left-handers.