Fine's 3 TD passes lift North Texas over SMU 46-23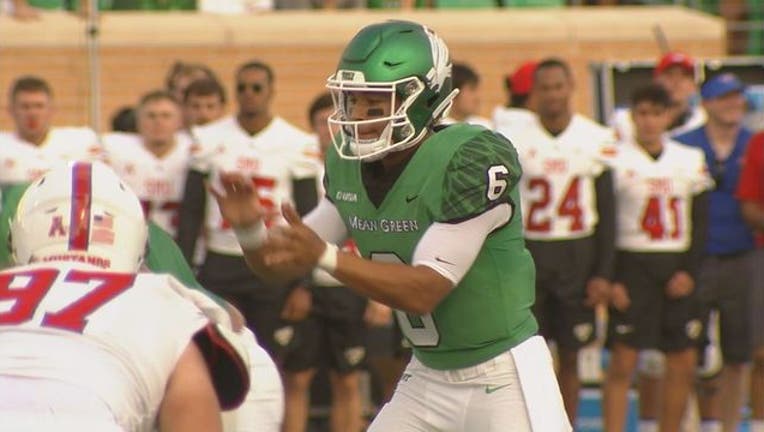 DENTON, Texas (AP) - Mason Fine threw for 444 yards and three touchdowns, Kemon Hall had a pick-6 and DeAndre Torrey scored on a 96-yard kickoff return in North Texas' 46-23 win over SMU in a season opener on Saturday night.
The Mean Green had a 27-1 first-down advantage and 36-0 lead with 13:11 left to play after Fine threw two TD strikes to Jalen Guyton and one to Nic Smith, and Hall picked off a Ben Hicks pass for a 36-yard score.
SMU scored all of its points in the fourth quarter in coach Sonny Dykes' debut: a 5-yard run by Braeden West, a 59-yard pass from Ben Hicks to James Proche and 71-yarder from Hicks to West.
Torrey's fourth-quarter kickoff return helped North Texas outgain the Mustangs 529 total yards to 256.
Fine completed 40 of 50 pass attempts and has thrown a TD in each of his last 13 games. Rico Bussey Jr. had nine catches for 109 yards and Cole Hedlund kicked four field goals.