Fans arrive at Texas Motor Speedway for a big NASCAR weekend
FORT WORTH, Texas - Thousands of NASCAR fans are already in far north Fort Worth for this weekend's races. 
Rans fans began claiming their infield camping spots at Texas Motor Speedway on Thursday.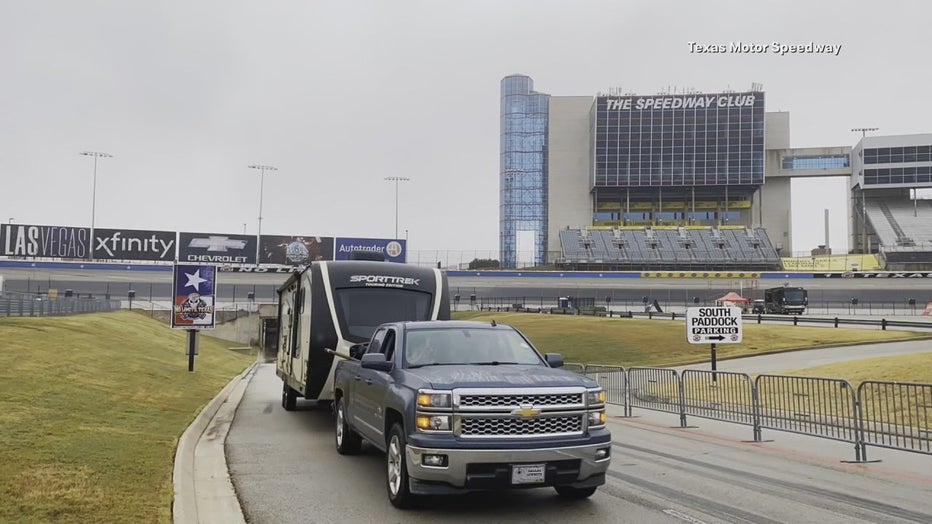 The Xfinity Series race, the Andy's Custard 335, begins Saturday afternoon at 2 p.m. 
Then on Sunday, it's the big one – the Auto Trader Echo Park Automotive 500. The NASCAR Cup race starts at 1 p.m.
Pro football Hall of Famers Tony Dorsett and Tim Brown will serve as grand marshals and will tell the drivers to start their engines.
It's the seventh race of this season's NASCAR Cup playoff series.