Ezekiel Elliott featured in ESPN Magazine's "Body Issue"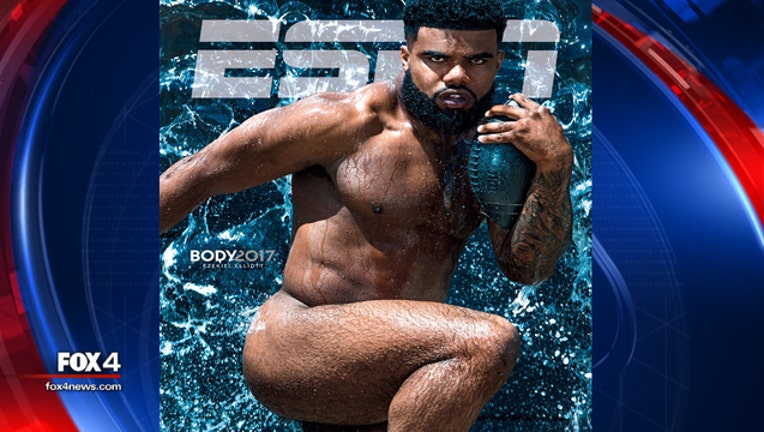 Ever want to see Ezekiel Elliott naked? Now is your chance. 
Elliott is among the 23 athletes who will be featured in the 2017 edition of ESPN Magazine's "Body Issue". For the ninth straight year, ESPN will be showing pictures and videos of nude athletes. The issue is meant to "celebrate and showcase the athletic form".
Among the big names joining Elliott in this year's issue are Isaiah Thomas of the Boston Celtics, Julian Edelman of the New England Patriots and tennis star Caroline Wozniacki.
ESPN has already released a photo of Elliott carrying a football under a waterfall. The photoshoot is accompanied by an interview, in which Elliott talks about the weekly beating that his body takes, hurdling defenders and his signature crop tops.
"When I started in college, it was just the way I wore my jersey, just kind of more comfortable for me" Elliott told ESPN. "And it drew a lot of attention. When we went to the White House after winning the national championship, even the president took notice."
Zeke said he got his six-pack at age 10 or 11.
"Since I was younger, I've never really liked to wear shirts. And I still don't like to wear shirts, so, I mean, you'll find me with my shirt off a lot," he said.
Dallas athletes who have been featured in the issue in the past are the Stars' Tyler Seguin and former Rangers player Prince Fielder.
The magazine will hit the shelves on July 7, but ESPN will be putting out photos in the preceding week.