Ezekiel Elliott, Dak Prescott top NFL player merchandise sales list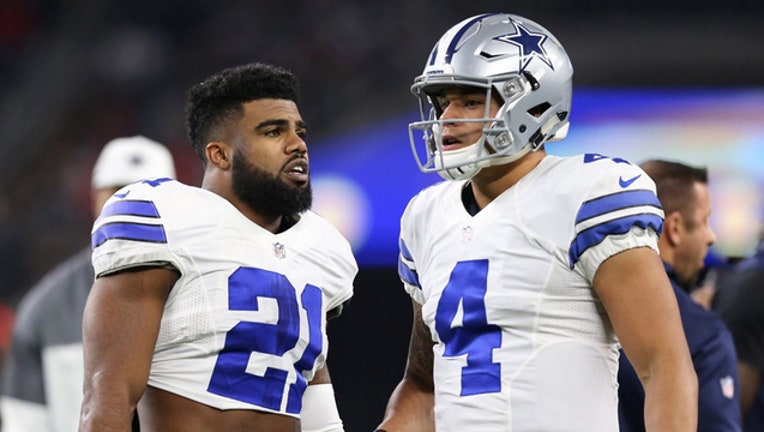 Cowboys players Ezekiel Elliott and Dak Prescott topped the list for NFL player merchandise sales for the 2016 season.
The two are the first in history to lead the league in sales as rookies. Zeke finished No. 1 and Dak was No. 2. The numbers are from sales of officially licensed NFL player merchandise sold March 2016 through Feb. 2017.
"It's pretty humbling," Elliott said in a statement. "When you're a rookie, you're just looking to put your head down, help the team, and learn the ropes. To accomplish this level of success off the field shows just how passionate football fans are in Dallas, Ohio, my home state of Missouri and all around the world. And to be up there with Dak and Dez, alongside great players like Tom Brady and Odell Beckham, is very special to me."
Patriots QB Tom Brady was No. 3, Cowboys WR Dez Bryant was No. 4 and Giants WR Odell Beckham Jr. was No. 5.
The other Cowboys to make the top sales list were Jason Witten at No. 12 and now-former QB Tony Romo at No. 15.