Dirk Nowitzki: Mavericks front office sex harassment allegations 'heartbreaking'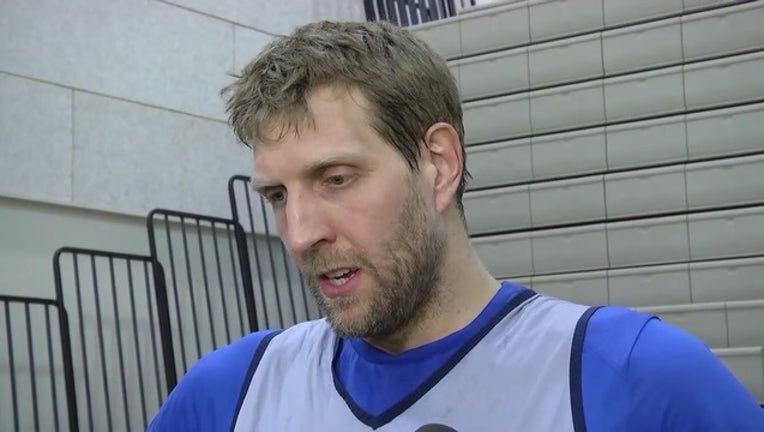 article
Dallas Mavericks star Dirk Nowitzki said he was heartbroken and disappointed when he learned of the allegations of sexual harassment involving two front office employees.
The team was accused of having a hostile workplace for women in a Sports Illustrated report that detailed allegations of inappropriate sexual conduct by former team president Terdema Ussery and assault by Mavs.com writer Earl K. Sneed.
"It's very disappointing. It's heartbreaking. I'm glad it's all coming out. I was disgusted when I read the article, obviously, as everybody was," Nowitzki said late Wednesday after a team practice in Los Angeles. "I was shocked by some of the stuff. Just really, really disappointed that in our franchise -- my franchise -- that stuff like that was going on. It's just very sad."
But the 20-year veteran who has spent his entire career in Dallas said he was glad that owner Mark Cuban was bringing in outside investigators to determine what happened.
"I think Mark is trying to step up and lead this franchise in the right direction," Nowitzki said. "Hiring investigators, finding out all the little details that we have to know as a franchise of what really was going on. I think Mark is going to step up and find answers."
Ussery was accused of making sexually suggestive remarks to several women. He spent 18 years with the team before going to the sports apparel company Under Armour in 2015. Ussery, who was investigated by the team over similar claims in 1998, denied the allegations in a statement to SI.
The report said team website reporter Earl Sneed was twice accused of domestic assault while working for the Mavericks, including a guilty plea in a case that was dismissed when he met the conditions of the agreement.
The team said Sneed had been fired, and Cuban told SI that he fired human resources director Buddy Pittman after learning details of the magazine's report.
Mavericks coach Rick Carlisle said he trusted the outside investigators Cuban had hired would be allowed to get to the bottom of the allegations and provide recommendations to help the franchise move forward.
"I'm grateful we live in a place and time where people have the courage to speak up about things like this," Carlisle told reporters. "I also have a 13-year-old daughter, and I want her to know that it's both brave and safe to speak out, and that's very important to me and it should be important to everybody."
The Mavericks next game is Friday night in Los Angeles against the Lakers. Dallas' next home game is Monday night vs the Pacers.