Dirk Nowitzki added to 2019 NBA All-Star Game roster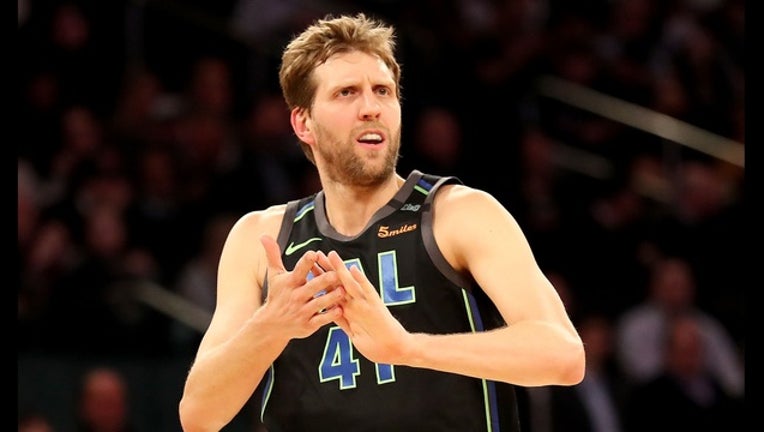 Dirk Nowitzki has been added as a special team roster addition for the 2019 NBA All-Star Game.
This will be his 14th All-Star Game appearance.
Dirk, along with Dwayne Wade, were added for their "extraordinary contributions as iconic NBA champions and beloved ambassadors and in recognition of their All-Star careers."
Team Giannis and Team Lebron will face off Sunday, Feb. 17, at the Spectrum Center in Irvine, California.
Giannis and Lebron will draft their teams on Thursday, Feb. 7. Dirk and Wade will be selected in a new third round of the NBA All-Star Game draft.