Desiree Linden, of Michigan, first American woman to win Boston Marathon in 33 years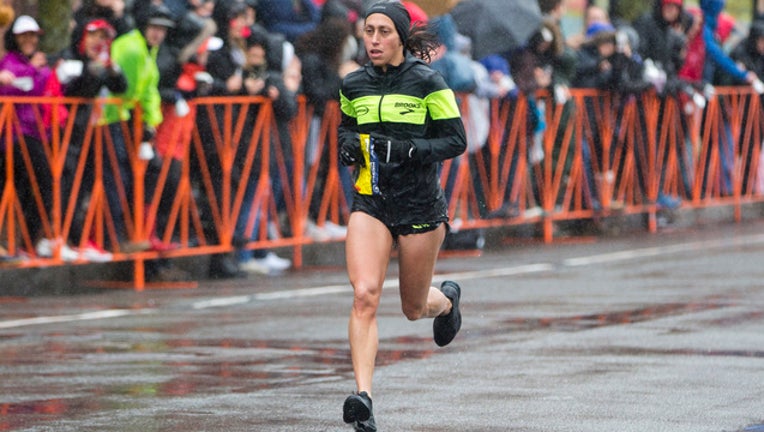 article
BOSTON (AP) - Desiree Linden splashed her way through icy rain and a near-gale headwind to a Boston Marathon victory on Monday, the first American woman to win the race since 1985.
The two-time Olympian and 2011 Boston runner-up pulled away at the end of Heartbreak Hill and ran alone through Brookline to finish in an unofficial time of 2 hours, 39 minutes, 54 seconds. That's the slowest time for a women's winner since 1978.
According to the Boston Globe, Linden lives in Washington, Michigan.
A field of 30,000 runners fought drenching rain, temperatures in the mid-30s and gusts of up to 32 mph on the 26.2-mile trek from Hopkinton to Copley Square. 
A crowd of fans --thinned and muffled by the weather-- greeted Linden with chants of "U-S-A!"