Dallas Mavericks unveil 2021-22 retro-inspired City Edition jerseys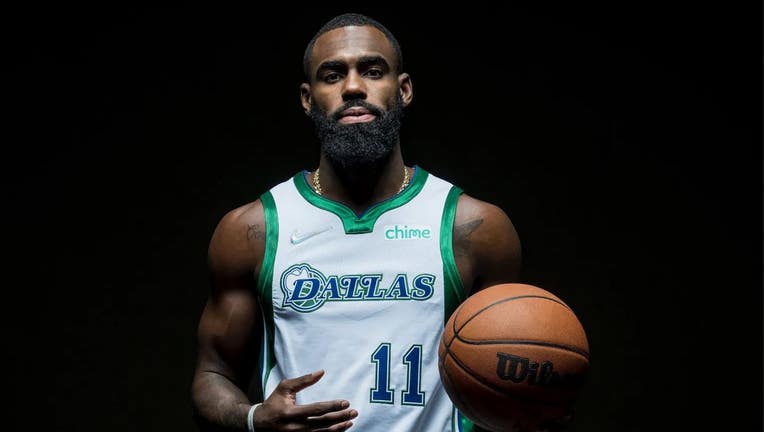 DALLAS - The Dallas Mavericks unveiled their 2021-22 City Edition jerseys on social media Monday, and they have a retro feel to them.
The white uniforms are accentuated with green and blue details and feature a "DALLAS" wordmark across the front in the font from the 1980s & 90s. 
The "D" in Dallas is on a green basketball and has a cowboy hat on it, a nod to the team's first logo with the same design but featured an "M."
There's also a silhouette of the Dallas skyline on the waistband.
"We partnered with the Dallas Mavericks to design a uniform that returned the team to its roots," says Aaron Cain, VP/GM, Men's, Nike. "The uniforms pay tribute to the green accents and Western typography of the team's early years, along with fresh details that are a tip of the hat to Mavs Fans for Life."
The Mavericks will wear the uniform for the first time on November 6, when they play the Boston Celtics at the American Airlines Center.