Dallas Cowboys fire offensive coordinator Scott Linehan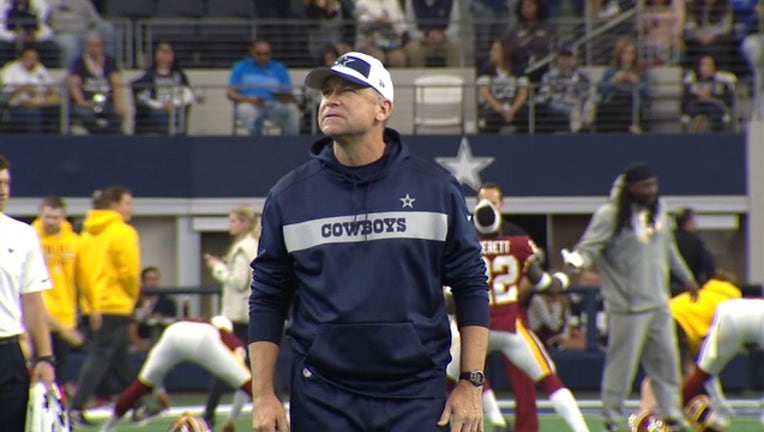 Scott Linehan is no longer the Dallas Cowboys offensive coordinator, the team announced on Friday.
The move comes nearly one week after the team lost in the divisional round of the playoffs to the Los Angeles Rams, 30-22.
Linehan said in a statement issued by the team that he and Garrett agreed after "a good, direct talk" that "a fresh start was probably best for both of us."
"I'll always respect Jason as a coach, and I consider him a good friend," Linehan said. "I'll miss my fellow coaches and my players a great deal. But life is about change and growth, and I very much look forward to my next challenge."
Linehan was heavily criticized during Dallas' sluggish start because a misfiring offense was largely to blame. There were questions about creativity, including from Hall of Fame quarterback-turned-analyst Troy Aikman, who won three Super Bowls with the Cowboys in the 1990s.
Dallas was much better offensively in the second half of the season, after sending its first-round pick in this year's draft to Oakland for receiver Amari Cooper. But the Cowboys were one of just four teams to convert fewer than half their trips inside the 20-yard line into touchdowns.
In a statement from the team, head coach Jason Garrett said the decision to get rid of the offensive coordinator "was not an easy decision because of how highly we regard Scott Linehan as a football coach and as a person."
It's not known who the Cowboys will go after to replace Linehan. The coordinator, who just completed his fifth season in Dallas, had one more season left on his contract.
During the regular season, the Cowboys averaged 344 total yards and 21.2 points a game to rank 22nd in the NFL in both categories. Their only loss the last half of the regular season was 23-0 at Indianapolis on Dec. 16, the first time in 15 years they were held scoreless.