Dallas Cowboys fan's viral obit points out Dez caught the ball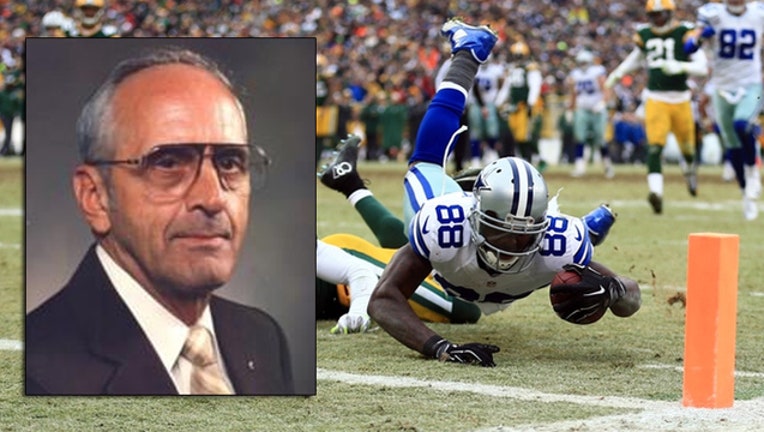 article
DALLAS - A North Dallas man who recently passed away is still doing his part to remind people that Dez Bryant did, in fact, catch that ball.
Robert Clyde Drew of Wichita Falls died on Jan. 25. In his obituary, family members said it's possible he drew his last breath "to prevent himself from having to watch the Patriots and Eagles in the Super Bowl."
"He died peacefully with his daughter by his side, knowing full well that Dez, did, in fact, catch the ball," the obit continues.
The line refers to the controversial play during the Cowboys' NFC Divisional playoff loss in 2015. Quarterback Tony Romo threw a fourth-down pass to Dez Bryant near the end zone. It was initially ruled a catch and it looked like Dallas was going to come back after trailing 26-21.
But the Green Bay Packers challenged and the play was overturned based on the idea that Dez lost control of the ball when he hit the ground. The Cowboys never got the ball back.
Family members said 86-year-old Drew was a passionate and loyal Cowboys fan. He was also a United States Air Force veteran, Taco Bell lover, flag etiquette expert, pancreatic cancer survivor and the "life of our party."
He leaves behind his "sweetie pie" Barbara, five children and numerous grandchildren and great-grandchildren. His obit says he will be deeply missed.
In closing, the Drew family encouraged people to skip the flowers and instead "please do something nice for someone else."