Cowboys rookie Taco Charlton lands endorsement deal with Big Red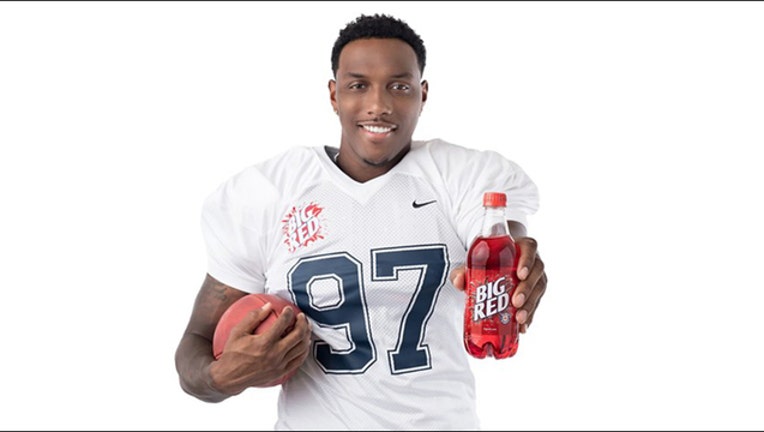 When the Dallas Cowboys drafted Taco Charlton in the first round, many people would've guessed that his first endorsement deal would be with a taco restaurant.
However, it is not. Charlton signed on to be an ambassador for Big Red soda, the company said in a release Monday.
"When Taco was drafted to start his career in the Lone Star state, it made perfect sense to us, a Texas-based company, to combine three things Texans love - football, tacos and Big Red," said Thomas Oh, SVP of Marketing at Big Red, Inc.
Images of Charlton will be shown on Big Red soda displays this fall, and the soda company will host a sweepstakes to give fans the chance to win memorabilia autographed by Charlton.
"I love my name and I actually do love tacos," Charlton said. "Although I am new to Texas, I quickly learned nothing goes better with tacos than Big Red, so I'm excited to partner with such a unique, iconic brand."