Cowboys mostly mum on McClain, who hasn't reported to camp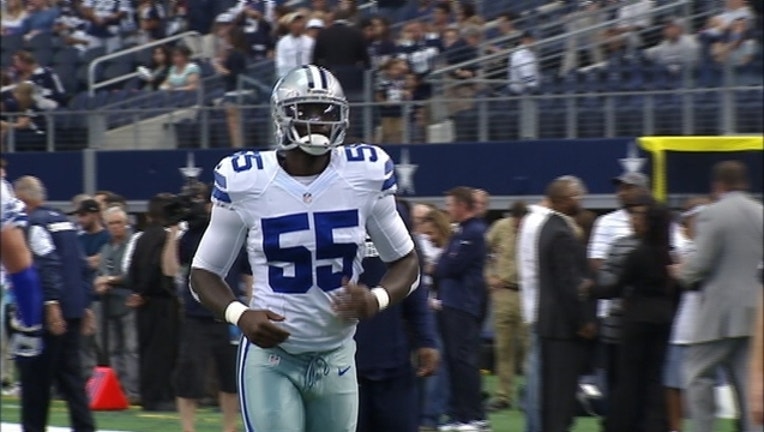 article
OXNARD, Calif. (AP) — Rolando McClain remains on the Dallas roster. The Cowboys are saying little else about the enigmatic linebacker who hasn't reported to training camp in California.
Owner Jerry Jones said Friday on the eve of the first camp practice that he isn't ready to dump McClain despite a 10-game suspension to start the season and his absence most of the offseason.
McClain will be placed on the "did not report" list with defensive end Randy Gregory, who will be suspended at least four games to start the season. Both violated the NFL's substance-abuse policy.
Jones said there were too many "nuances" to simply cut McClain, although he and his son, executive vice president of personnel Stephen Jones, wouldn't elaborate.
___
Online:
AP NFL websites: www.pro32.ap.org and www.twitter.com/AP_NFL