Cowboys' Bryant motivated as ever after wasted 2015 season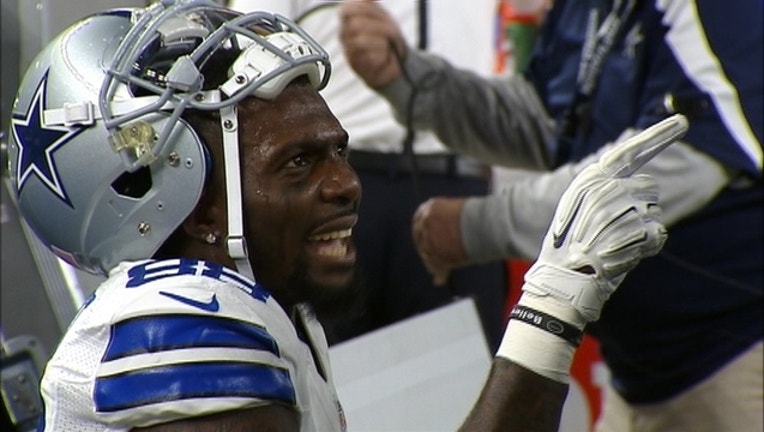 article
OXNARD, Calif. (AP) — Dez Bryant bounces around the field after most practices at training camp for the Dallas Cowboys, playing catch with young star Miles Brown from the TV show "Blackish" and a few days later yelling at Terrance Williams to catch his pass before the throw almost hits his unsuspecting fellow receiver in the facemask.
The star wideout hasn't played much football since the end of his All-Pro season in 2014, and he's got the nervous energy to show it. Not only did he have a career-worst year plagued by a broken foot in 2015, he had to watch the last two meaningless losses of a 4-12 season when the Cowboys shut him down.
"If that's not motivation, I don't know what it is," Bryant said. "I think just having that in the back of your head, not knowing you're going to be there, it can only make you better. The route that I and we have been taking has been tremendous so far."
Bryant missed the offseason last year in a contract dispute. After finally agreeing to a five-year, $70 million deal, he injured a hamstring early in training camp and missed most of the rest of it.
Then he broke his right foot a week before the first of two breaks of Tony Romo's left collarbone, a combination that ruined Dallas' season. Bryant came back after missing five games but wasn't the same, eventually undergoing a second surgery. The recovery sidelined him for offseason workouts again this year.
The self-professed football junkie couldn't get to California fast enough this year.
"It's almost as if it's a year and a half where he hasn't gotten into a rhythm," receivers coach Derek Dooley said. "There's nobody on the planet who could ever take that much time off and then come back and be as sharp as he is."
The Cowboys were NFC East champions this time last year, coming off a 12-4 season that included an NFL-high 16 touchdowns for Bryant. It was his third straight season with at least 10, and he was the highest-scoring receiver through five years for a franchise that has featured Hall of Famers Bob Hayes and Michael Irvin, along with fan favorite Drew Pearson.
The numbers in 2015 were almost startling: 31 catches, 401 yards, three touchdowns (his previous career low was six).
By all rights, though, he likely should have sat out the season after the right foot injury he sustained in the opener against the New York Giants. But he was anticipating the return of Romo from the first broken collarbone as he worked his way back, and had his only 100-yard game of the season during the wait.
Even Romo's return didn't help, though.
"It was extremely frustrating," said Bryant, who needs 13 touchdowns to break Hayes' franchise record of 71. "I'm excited to go all the way back to square one and to put that season behind us. All we can do is think about the moment and the next day to get better."
Bryant waited patiently through the spring, knowing the medical staff controlled his fate. Now he has to accept the occasional day off at camp since he's a veteran coming off an injury. That would have been unthinkable for Bryant three years ago.
"I think like with any great player you get humbled a little bit and you realize this game can get taken away from you at any time," Dooley said. "Most young players have a real level of invincibility they all feel. And then they always reach a point in their career where they realize, this is a fragile game."
Romo and Bryant spent time together between minicamp and training camp, and Romo doesn't seem concerned that the pair has spent so little time on the field together since Bryant's much-debated catch that wasn't in a playoff loss at Green Bay 19 months ago.
Healthy and together again, the 36-year-old quarterback and his top receiver represent the same thing they did at camp a year ago: Dallas' best hope to be in contention.
"I have played with him so much," Romo said. "It's really not if the mannerisms have changed. It's really just about your ability for me to throw it as accurate as I can, for him to be able to run all day and not get tired. He is in the process of that right now."
During and after practice.
NOTES: LB Andrew Gachkar broke his left thumb during seven-on-seven drills Thursday and is likely to miss several weeks. ... QB coach Wade Wilson is away from the team for personal reasons but still in Oxnard.
___
Online:
AP NFL websites: http://pro32.ap.org and http://twitter.com/AP_NFL
___
Follow Schuyler Dixon on Twitter at https://twitter.com/apschuyler