Chiney Ogwumike leads Sun to 89-78 win over Wings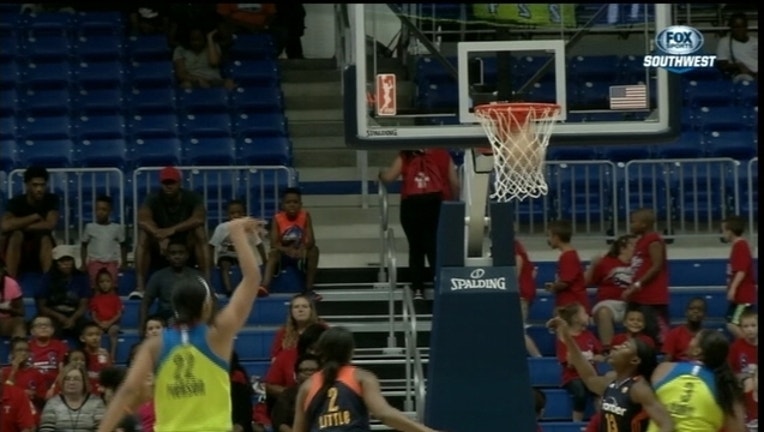 article
ARLINGTON, Texas (AP) — Chiney Ogwumike had career bests with 26 points, four steals and seven blocked shots and grabbed a season-high 15 rebounds to help the Connecticut Sun beat the Dallas Wings 89-78 on Wednesday.
Ogwumike was 9 of 15 from the field and 8 of 8 from the free-throw line.
Jasmine Thomas had 20 points and three blocked shots — both season highs — for Connecticut (7-16). Courtney Williams scored 14 points and Morgan Tuck added 13.
The Sun, ranked 11th in the AP WNBA power poll, opened the game with an 11-2 run and never trailed.
Odyssey Sims' putback of her own miss pulled the Wings (9-15) within two late in the first quarter, but Tuck answered with a 3-pointer to spark a 25-11 spurt that gave Connecticut its biggest lead of the game, 42-26, with 3:30 left in the first half.
Sims led the eighth-ranked Wings with 20 points and eight assists. Courtney Paris added 14 points and 11 rebounds.
Dallas has lost five in a row and six of its last seven.