C-USA will play basketball tournaments at NFL Cowboys' home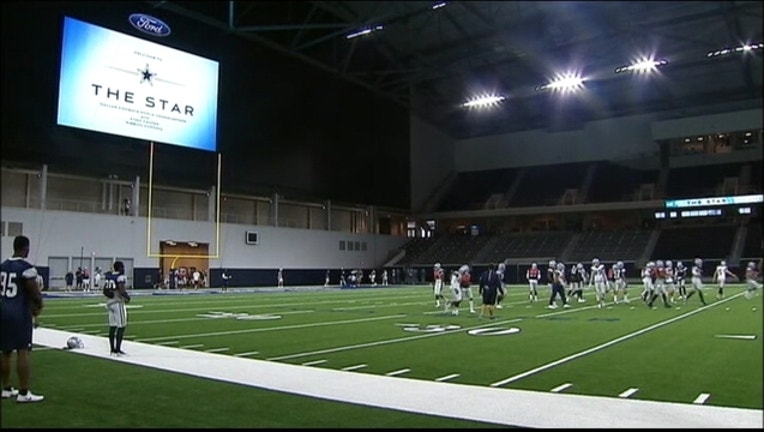 FRISCO, Texas (AP) - Conference USA will play its men's and women's postseason basketball tournaments at the Dallas Cowboys' headquarters the next two years.
The 14-team league announced Tuesday that its 2018 and 2019 tournaments will be hosted at Ford Center, a 12,000-seat indoor stadium that is part of The Star, a 91-acre complex worth more than $1 billion where the NFL's Cowboys have their headquarters and a practice facility.
Those C-USA tournaments next March, with 11 men's and 11 women's games, will be the first major collegiate event planned at the complex in Frisco, north of downtown Dallas.
High school football and soccer games have been played there, as well as a track and field event. Texas Tech held a spring game there last month. Major League Lacrosse is playing its championship game there Aug. 19.
___
More AP college basketball: collegebasketball.ap.org and twitter.com/AP_Top25