Big 12/SEC Challenge showcases depth of both conferences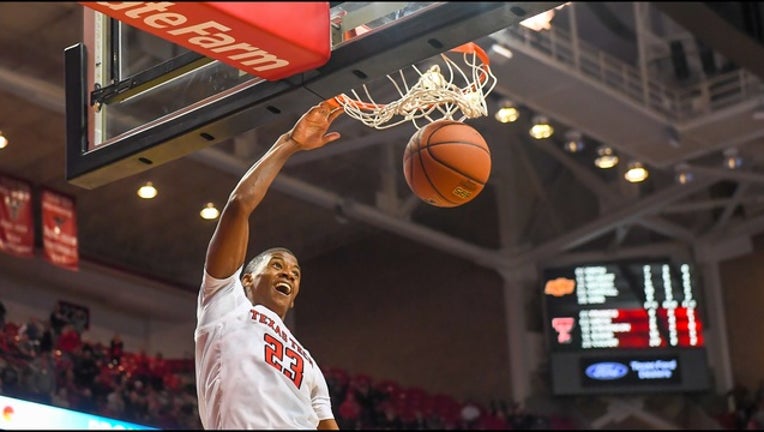 Parity in the Southeastern Conference and Big 12 races thus far has raised the stakes of Saturday's Big 12/SEC Challenge as teams in both leagues try to upgrade their NCAA Tournament credentials.
Tennessee coach Rick Barnes said this week he'd be disappointed if the SEC doesn't get eight or nine NCAA Tournament bids this year, which would represent its highest total. Kansas coach Bill Self believes all 10 Big 12 members remain in NCAA contention and says the league realistically could get eight bids.
"There's not a deeper league in America," Self said.
But the depth of both leagues could prove costly.
Every team in the Big 12 already has at least two conference losses. No. 19 Auburn and No. 20 Florida are the only SEC teams that haven't already lost at least three league games. ESPN analyst Fran Fraschilla noted the possibility that SEC and Big 12 teams might "cannibalize" one another in league play, knocking potentially worthy teams out of NCAA Tournament consideration.
"I think it's possible that each of these leagues could put as many as eight teams in the field," Fraschilla said, "but I also think the danger is that in conference play, they'll beat each other up, especially in the middle of the pack."
Now these teams have an opportunity to take a break from league play and earn a quality nonconference win.
Saturday's Big 12/SEC Challenge matchups include No. 14 Texas Tech at South Carolina, Baylor at Florida, Mississippi at Texas, Georgia at Kansas State, No. 12 Oklahoma at Alabama, No. 22 Tennessee at Iowa State, TCU at Vanderbilt, Texas A&M at No. 5 Kansas, Oklahoma State at Arkansas and Kentucky at No. 7 West Virginia.
Kentucky's trip to West Virginia gives the Wildcats an opportunity for redemption after falling out of the Top 25 for the first time since March 2014. The SEC team has no teams ranked higher than 19th.
Calipari says that reflects outdated opinions about the SEC, which sent three teams to regional finals last year but hasn't earned more than five NCAA bids in a single season since 2008.
"The only thing that kind of gets me is we have some teams lose a couple of games and all of a sudden, you start dropping like a rock, and not just us," Calipari said. "In other leagues, you lose two or three in a row or two in a row, and it doesn't really affect you. That's the dregs from the old SEC."
Every team in the Big 12 is at least three games over .500 , which explains why Self believes all 10 members still have legitimate NCAA hopes.
"Let's say a team that's maybe struggled with its league record so far could get a Challenge win and then get hot and get to 8-10 or 9-9 in our league," Self said. "I think it would be very difficult to keep them out of the tournament."
Here are some things to watch in the Big 12/SEC Challenge:
WHERE'S AUBURN?: Because the SEC has 14 members and the Big 12 has only 10 teams, four SEC teams don't participate in this event each year. This year, one of the missing teams is No. 19 Auburn, which leads the SEC and has the best RPI of any team in the SEC or Big 12. Auburn instead is hosting LSU. The other SEC teams absent from the Challenge are Missouri and Mississippi State.
FRESHMAN PHENOMS: The Oklahoma-Alabama game features two of the nation's top freshmen in Oklahoma's Trae Young and Alabama's Collin Sexton. Young, a front-runner for national player of the year honors , leads all Division I players in scoring (30.3) and assists (9.6). Sexton is averaging 18.5 points to rank third in the SEC .
BIG 12 SUPREMACY: The Big 12 owns a 25-15 edge in the four-year history of this event. The Big 12 won this event 7-3 in 2013-14, 6-4 in 2014-15 and 7-3 in 2016-17. The SEC and Big 12 split their 10 matchups last season.
OPPORTUNITY FOR AGGIES: Texas A&M was ranked as high as fifth in the country before conference play but has gone just 2-6 in SEC competition. The Aggies' trip to Kansas gives them a chance to rejuvenate their NCAA Tournament hopes against a top-five opponent.
RPI WATCH: The Big 12 enters the weekend with five of the top 22 teams in the RPI : Oklahoma (8th), Kansas (9th), TCU (16th), Texas Tech (19th) and West Virginia (22nd). All 10 Big 12 teams are in the top 100. The SEC has six teams in the top 35: Auburn (7th), Tennessee (12th), Kentucky (17th), Arkansas (24th), Texas A&M (34th) and Alabama (35th). The only SEC team outside the top 100 is Vanderbilt (134th).
___
More AP college basketball: https://collegebasketball.ap.org and https://twitter.com/AP_Top25
___
Follow Steve Megargee at https://twitter.com/stevemegargee