Beltre makes up for rare error, Rangers beat White Sox 6-5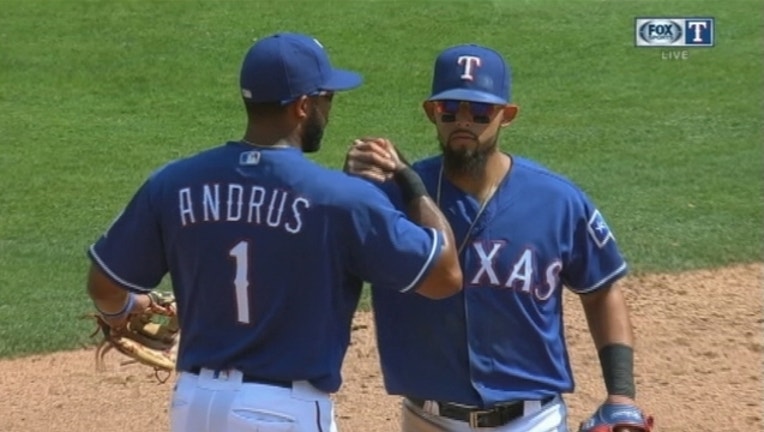 article
ARLINGTON, Texas (AP) — Adrian Beltre had the tiebreaking RBI single soon after his long errorless streak ended and the Texas Rangers beat the Chicago White Sox 6-5 on Wednesday.
Beltre had a throwing error in top of the sixth. It ended his streak of 44 games without an error. It led to an unearned run that put the White Sox ahead 5-4, but the Rangers got even in the bottom of the inning before Beltre had the go-ahead hit.
White Sox third baseman Todd Frazier got his 10th RBI in the three-game series with his homer leading off the fourth. But he left the game in the bottom of that inning when he cut his lower lip and needed five stitches after falling hard face-first into the first row of seats while going after a foul popup.
The White Sox blew three leads in each of their last two games at Texas.