Barios has goal, assist, FC Dallas beats Minnesota 2-0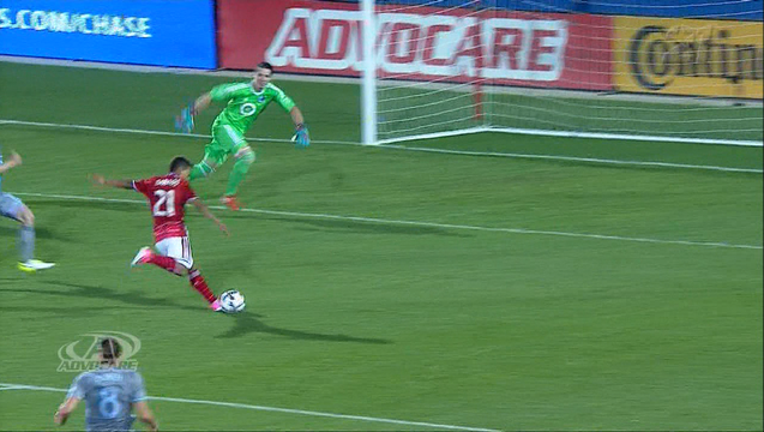 article
FRISCO, Texas (AP) - Michael Barios assisted on a goal late in the first half and scored early in the second to lift FC Dallas to a 2-0 victory over Minnesota United FC on Saturday night.
Javier Morales' first goal of the season in the 43rd minute was all Jesse Gonzalez needed for his second shutout in two starts this season.
Barios, outside the box on the left, started the winning sequence by serving the ball to the far post. Walker Zimmerman got his head on the volley and put it out front, where Morales toe poked it out of the air past Bobby Shuttleworth.
Barios couldn't have scored an easier goal, his first, in the 49th minute. Kelly Acosta stole the ball just outside the box, took a couple dribbles in and found Barios to his right with a wide open goal in front of him.
Gonzalez made five saves for Dallas (3-0-1), three off the single game high in the league so far this season as expansion Minnesota (1-4-1) had 13 shots, six on target.