Astros avoid sweep with 7-6 win at AL-best Rangers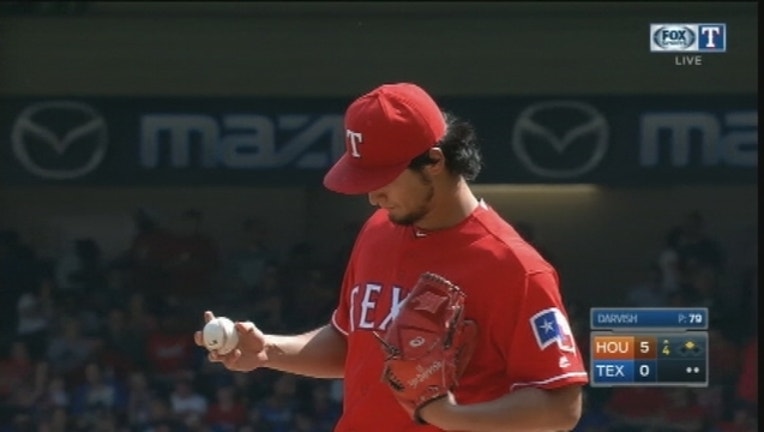 ARLINGTON, Texas (AP) — George Springer and Evan Gattis homered for the Houston Astros, who avoided a series sweep at the AL-best Texas with a 7-6 victory Sunday that snapped the Rangers' seven-game winning streak.
Houston is still 9 1/2 games behind Texas in the AL West with four weeks left in the regular season, and has won only three of 16 games against its division rival this season.
The Astros were in front to stay after Springer led off the game against Yu Darvish (5-4)with his 26th homer, and built a 5-0 lead before the ace was gone after four innings. Gattis hit his 24th homer in the fifth for a 6-2 lead.
Chris Devenski (3-4) pitched 1 2-3 scoreless innings after taking over for starter Collin McHugh with one out in bottom of the fifth when the Rangers still had a runner on base and had already scored three runs in the inning to get within 6-5.
Ken Giles pitched the ninth for his eighth save in 11 chances.