AP Sources: Memphis lands Parsons with 4-year, $94M deal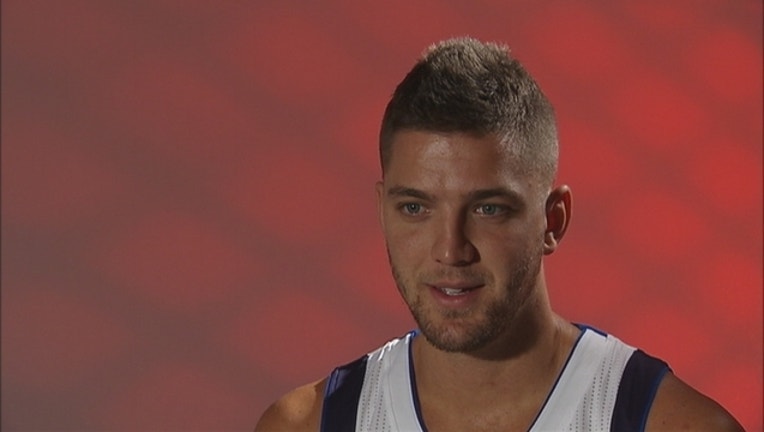 The Memphis Grizzlies have landed one of the NBA's best recruiters in free agent forward Chandler Parsons. They hope they won't need those skills when it comes to Mike Conley.
The Grizzlies agreed to terms with Parsons on a four-year maximum contract worth $94 million on Friday, two people with knowledge of the situation told The Associated Press. The people spoke on the condition of anonymity because the deal cannot be signed until July 7.
"This is a perfect fit for me and I can't wait to get started!!" Parsons posted on Instagram under a picture of him posing with new Grizzlies coach David Fizdale and a No. 25 Memphis jersey. "I want to thank the owner (Robert Pera) for believing in me, Coach Fiz, JB (Bickerstaff), and everyone else involved!!"
Parsons also met with the Portland Trail Blazers before deciding on the Grizzlies, who remain confident that Conley will choose to stay in Memphis.
Signing Parsons is one of the biggest free agency moves the Grizzlies have ever made, and it instantly injects some much-needed energy and versatility into a lineup that appeared to have gotten a little old and stale last year.
Parsons averaged 16.7 points and 5.7 rebounds for the Dallas Mavericks last season, but has dealt with injuries that limited him to 127 games over the last two years.
When healthy, he is a playmaking forward who can shoot the 3-pointer - a much-needed attribute for the Grizzlies - and defend multiple positions.
Parsons also has earned a reputation as being one of the best in the league at persuading other free agents to join him. He helped lure Dwight Howard to Houston and got DeAndre Jordan to commit to the Mavericks last summer before he changed his mind and stayed with the Clippers.
Parsons left Houston two years ago for a three-year mini-max deal with the Mavericks, a strategy orchestrated by his agent Dan Fegan as a means of maximizing his earning potential. The deal included an opt-out after the second year that would allow him to plunge back into the free agent waters when the league's new television deal sent the salary cap skyrocketing.
So even though he has been limited by injuries in recent seasons, Parsons found no shortage of suitors as the free agent market opened. Portland offered him a chance to team up with rising star Damian Lillard on a tight-knit team that has designs on challenging in the Western Conference.
But Memphis pursued Parsons aggressively, hoping his addition would help mainstays Marc Gasol, Zach Randolph and presumably Conley get a breath of fresh air.
Going to the Grizzlies also allowed him to reunite with assistant coach Bickerstaff, who was an assistant in Houston when Parsons played there.
The team also let coach Dave Joerger leave for Sacramento, replacing him with Fizdale, a longtime assistant in Miami, and the new faces will be charged with pushing the Grizzlies back into the upper half of the West.
Now the Grizzlies can turn their focus solely to Conley, the engine that drives the grit-and-grind crew. Conley was also meeting with Dallas early in the free agency frenzy, but the Grizzlies can offer him a fifth year that could prove to be valuable to the point guard who will turn 29 in October.
The Grizzlies made a video for Conley before the July 1 bell sounded that included a cameo from minority owner and music superstar Justin Timberlake.
And if Parsons has to get on the case, he would likely be only too happy to do it.