5-time Super Bowl winner Haley in Hall of Fame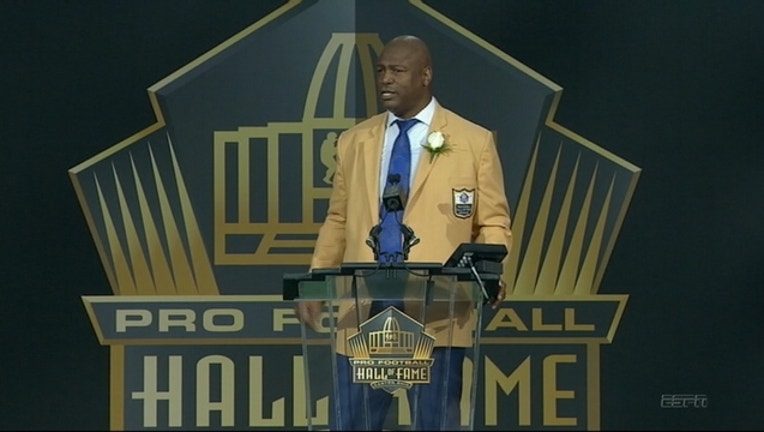 CANTON, Ohio (AP) — Charles Haley has a Hall of Fame bust to go with all those Super Bowl rings.
The defensive end joined many of his former teammates when he was enshrined in the Pro Football Hall of Fame on Saturday night, more than 15 years after the last of his 100½ sacks.
Haley won a record five titles while playing for the San Francisco 49ers and Dallas Cowboys. The outspoken Haley says he wants people to remember the passion with which he played the game. Haley seemed to be at his best in big moments, collecting an additional 11 postseason sacks during his 13-year career split between two NFL dynasties in Dallas and San Francisco.
Haley was presented for induction by former 49ers owner Eddie DeBartolo Jr.