2020 NHL Winter Classic at Cotton Bowl officially a sellout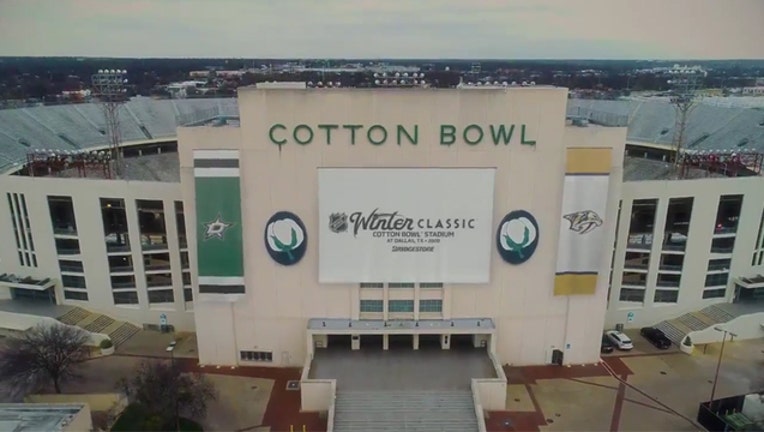 The 2020 NHL Winter Classic is officially a sellout, league officials announced on Tuesday.
The annual outdoor hockey game on New Year's Day will be played at the Cotton Bowl between the Dallas Stars and Nashville Predators.
The NHL said tickets, which went on sale to the general public on Tuesday morning, sold out in a matter of hours. More than 80,000 tickets were sold for the game.
League officials said the two teams sold more than 60,000 tickets during the presale to season ticket holders and others. That's the second-best presale for the Winter Classic, the NHL said. The remaining approximately 20,000 tickets were sold on Tuesday.
It will be the first time playing in the Winter Classic for both franchises, who have become very familiar with each other this season. The Stars defeated the Predators in six games in a first round playoff series that concluded on Monday night.
"Over the last three decades, we have brought hockey to places that no one ever dreamed we'd take this game," NHL Commissioner Gary Bettman said when announcing the game at an event last month. "Dallas, and for that matter Nashville, are quintessential examples of the hockey boom."
The first Winter Classic was held in 2008 in Buffalo and became instantly iconic as the Sabres and Penguins battled in the snow on an outdoor rink constructed on the field of the Bills. The game has been held annually since then, usually at football or baseball stadiums. The Dallas game will be the first Winter Classic in the south.